Stretch Tents Coromandel is part of
Peninsula Party Hire
, a family based business located in Whitianga on the Coromandel Peninsula, New Zealand.
Having lived, worked and holidayed on the Peninsula for many years, we have explored all the region has to boast – beaches, bush, islands and communities – we are always keen to promote the Coromandel as an ideal location for all types of events.
We consider ourselves fortunate to own and operate a business that allows us to help you realise your dreams for the perfect wedding, party or event. We love the challenge of creating just the right atmosphere and setting for you – whether small and intimate, large and dramatic or anywhere in-between. We look forward to helping you.
Helen and Richard Oram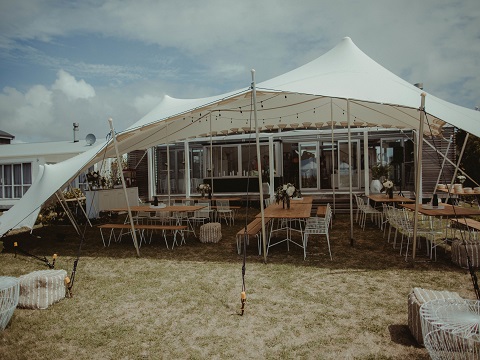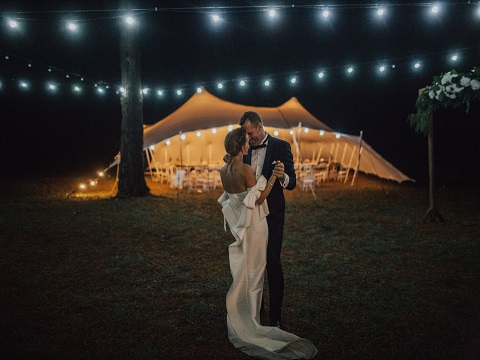 Wedding Options
Give your wedding that intimate and special touch by having it at a place that is special to you. Whether it is at home or at the bach, with the flexibility of a Stretch Tent we can give you protection from the elements at a location of your choice.
Looking for that special location?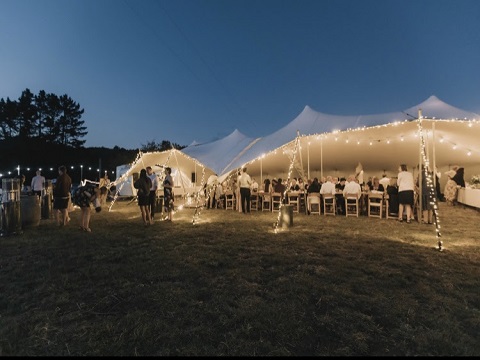 A Tent for all Seasons
"Four seasons in one day" a common term often used on the Peninsula. Stretch Tents are very versatile and can be configured to make the best of all weather conditions.  We can make out tents cosy and snug inside so you and your guests don't need to worry about what the weather is doing outside. Alternatively if the weather is warm and sunny we can open up the tent to maximise the views, air flow and ambience. Us kiwis love the great outdoors regardless of the event, so don't let the weather put you off holding your wedding or event under a Stretch Tent.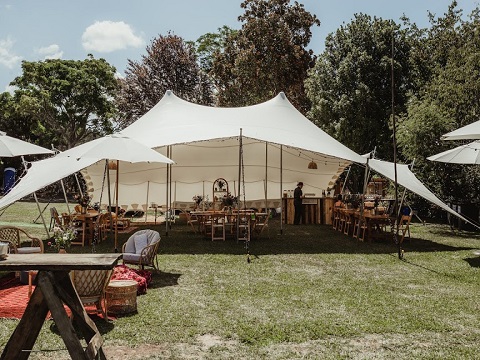 Furniture, lighting and all those extras
We are here to help you with everything you're likely to need to stage a successful event. We make it easy for you – from furniture, lighting, glassware, wedding arches, dancefloors, heating, PA Systems, bars and even 'VINNIE' the bar caravan we've got it covered! Visit Peninsula Party Hire to view all our options.
We welcome you to visit us to discuss your requirements and view the products up close.
Simple and Effective Event Packages
To help you with your budget we've put together some Packages to make it easy for you as follows: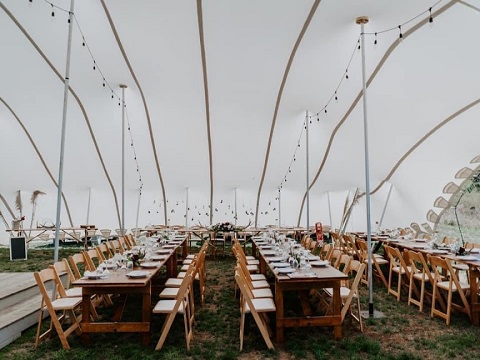 Our Stretch Tent Packages
At Stretch Tents Coromandel we have a variety of wedding hire packages designed to make staging your event easier than ever. We have a variety of Package Deals  to suit your needs.  Each package can be customised to suit your individual requirements. The tent sizes we have used are the most common sizes used for the wedding party numbers – if these tent sizes don't fit your space we may be able to use different sizes joined together to accommodate your area.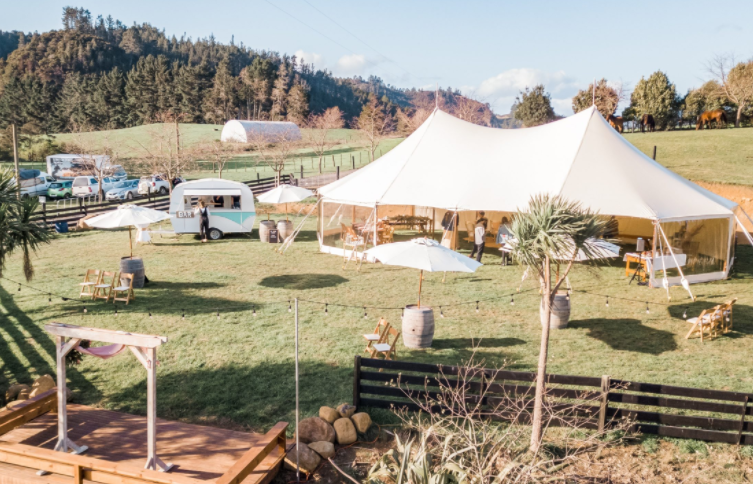 Our Farmstay & Wedding Venue
You can have a full wedding package provided by professionals. We know all the best local wedding vendors, caterers, photographers, florsits etc… so we can help you create the perfect stress free wedding.
A picturesque rural setting where we can help you create the perfect stress-free wedding. Hire the cottage and the wedding paddock, Peninsula Party Hire will erect the marquee of your choice. The field adjacent is big enough for car parking for all your guests, plus there's plenty of space for caterers, lawn games and our caravan bar.
Our Tents
We have an extensive range of Stretch Tents for hire and our tents can also be joined to cover awkward spaces. Below is a size and capacity chart to help you plan your event and for further information on how big your stretch tents needs to be you can download our brochure here. To ensure you choose the correct size we do recommend consultation with one of our team.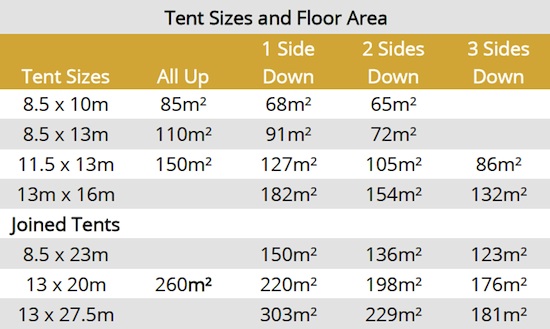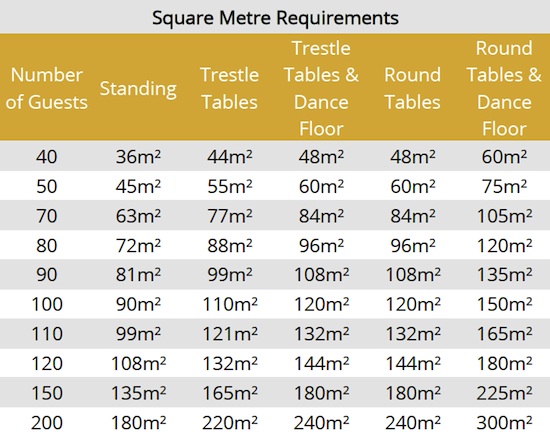 SAVE 20 % on any Stretch Tent or package with an event date between May 1st 2020 and September 31st 2020 .
TO CLAIM YOUR OFFER/DISCOUNT
Click on the Enquire Now button and mention the offer you are interested in. Only one special per order applies and they are only valid to new clients not current orders. If you are claiming a Facebook offer, please enter your claim code on your enquiry form.
" We hired Peninsula Party Hire for our wedding in February 2020 – they supplied both a stretch tent and furniture/equipment. The stretch tent really transformed the venue and let us make the most of the space. Unfortunately the set up needed to be changed the day before the wedding due to wind, which caused us a few issues with our set up arrangements, but it all worked out in the end. The furniture and equipment was all great. Richard was very prompt and professional when responding to my many queries, and hire additions, leading up to the wedding. The crew setting up on the day worked really hard in a tricky space, and were friendly and lovely to meet. Would definitely recommend. "
Jess Chapman 
"Would recommend to anyone! Richard and Helen provided amazing service by answering all our emails and questions. Everything we ordered was set up in no time, looked great and collected after the wedding. Thanks again!!"
Sam
"We hired a marquee and glassware from these guys for our wedding in the Coromandel. They were super helpful leading up to the day. We were trying to organise everything from home in Australia which was tricky but they were really accommodating. Richard even went out of his way to source and collect a PA System for us. Their team was prompt and professional, the marquee was perfect and looked great on the day. I will definitely hire from them again next time I get married…..Just joking.
Nadine