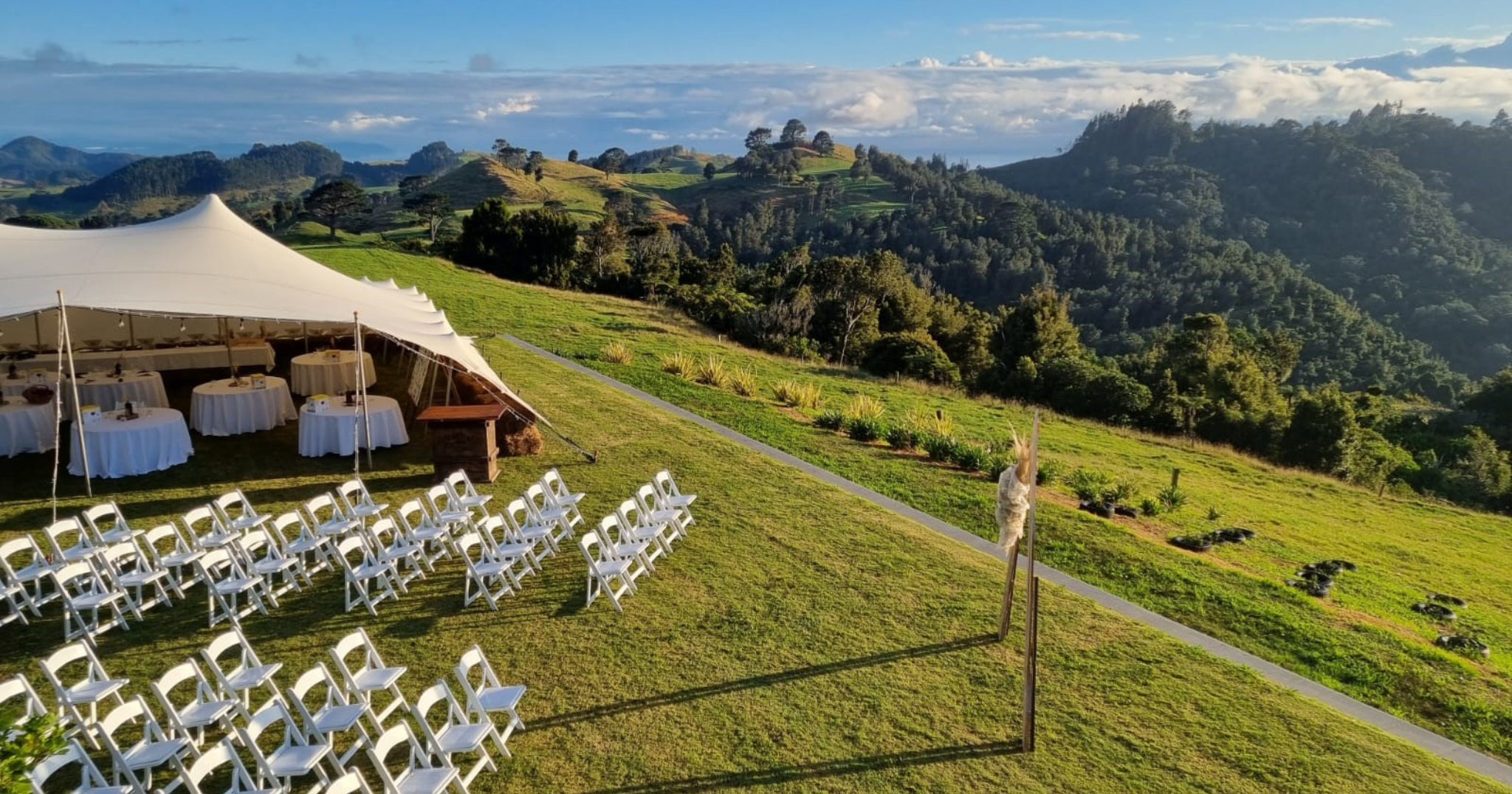 The moment you've been waiting for is just around the corner – your wedding day! With the big day coming up, you need to hire the perfect marquee to tie it all together. For over 14 years, our iconic marquees have sheltered, elevated, and established an enchanting ambiance for hundreds of couples across New Zealand. This is your moment, and our marquees are here to ensure it's nothing short of extraordinary. Let the magic begin!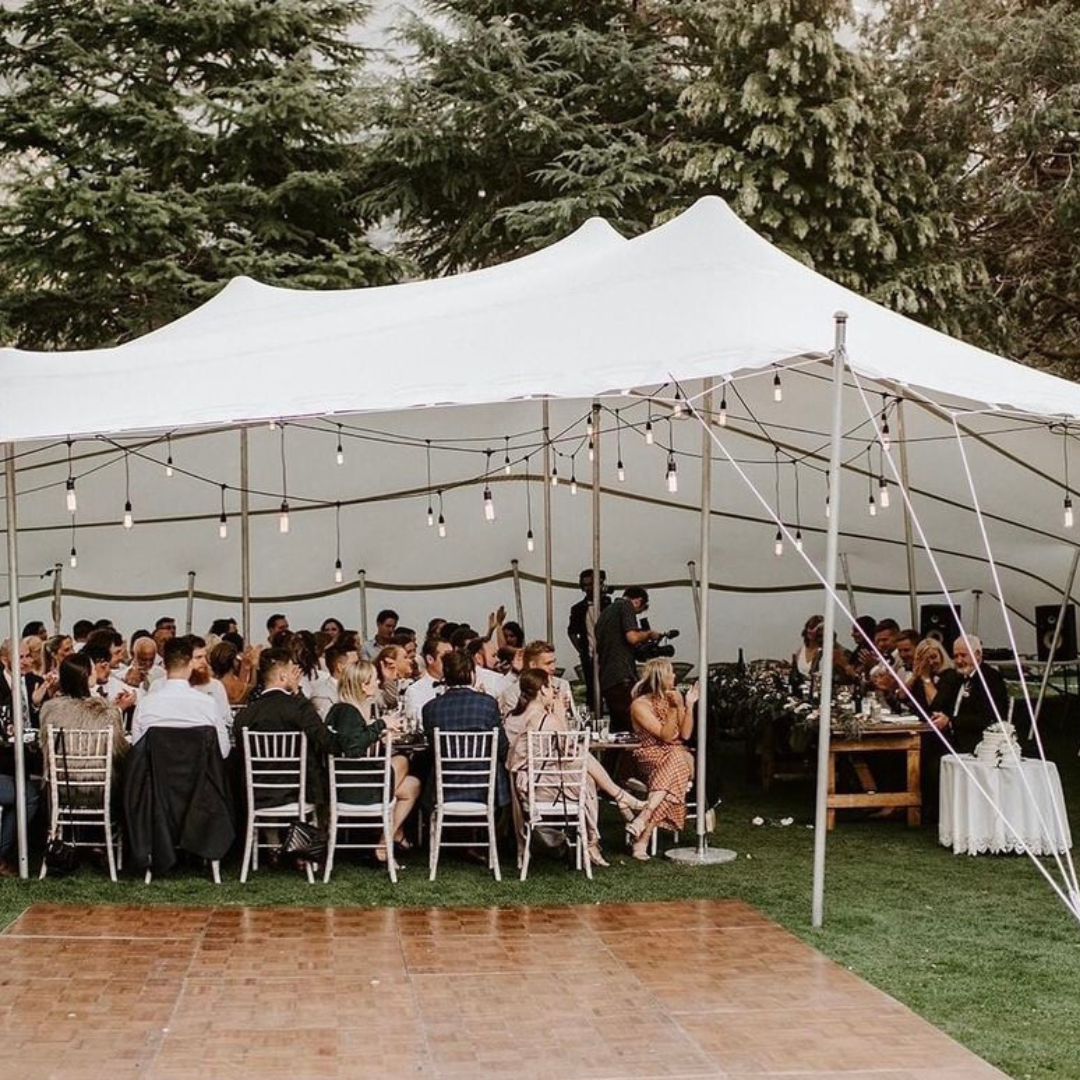 Give your wedding that intimate and special touch by having it at a place that is special to you. Whether it is at home or at the batch, with the flexibility of a Stretch Tent we can give you protection from the elements at a location of your choice. Check out the Hire Pages to see what your local branch can offer you.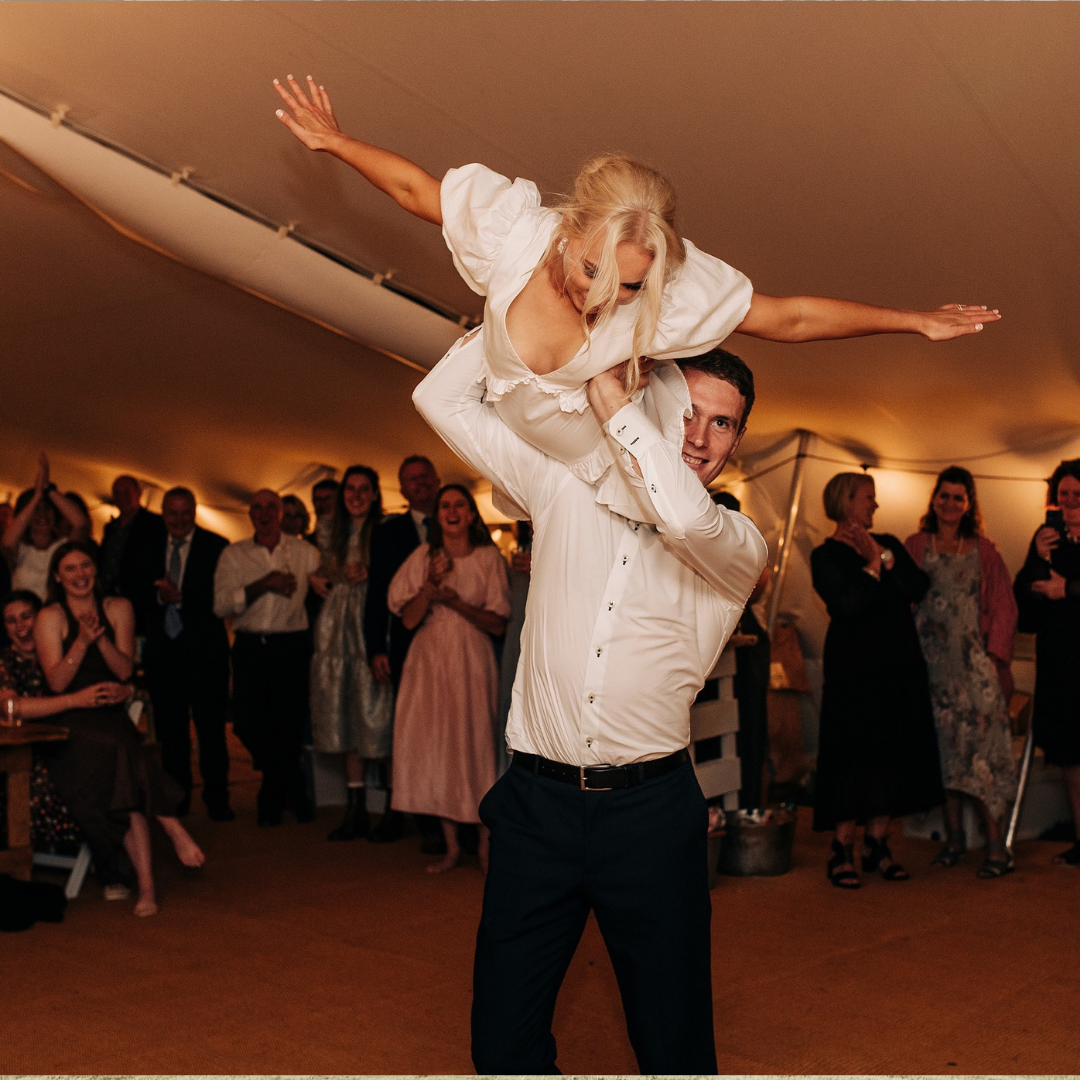 Your Own Venue
Our tents are atmospheric and impressive, creating a unique venue no matter what the obstacles. Control the timing and flow of your event – there are no time limits; you say when the party ends and your guests leave. You can invite your guests back for the next day to enjoy another day of celebrations with your friends and family.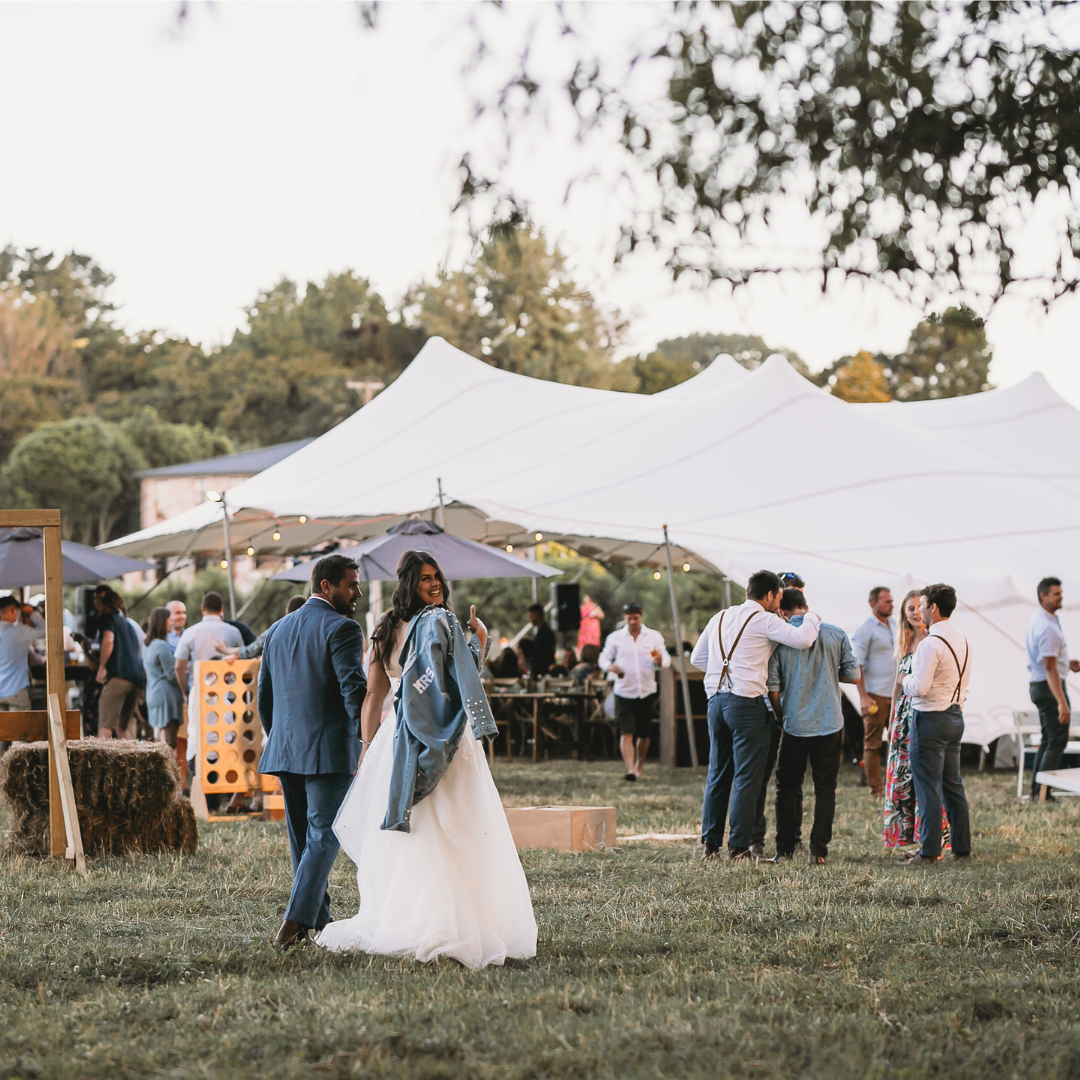 The choices are endless when having your event at home. You are not restricted to a venue's bar and catering choices. Instead you have the freedom to hire a caterer that suits your theme and budget . The bar is always a huge saving with weddings at home as well.
Why Hire Our Marquees?
At Stretch Tents, we take pride in our role on your big day! Whether it's a lavish party or an intimate event, our marquees set the stage for a beautiful journey of love and celebration.
Enquire Today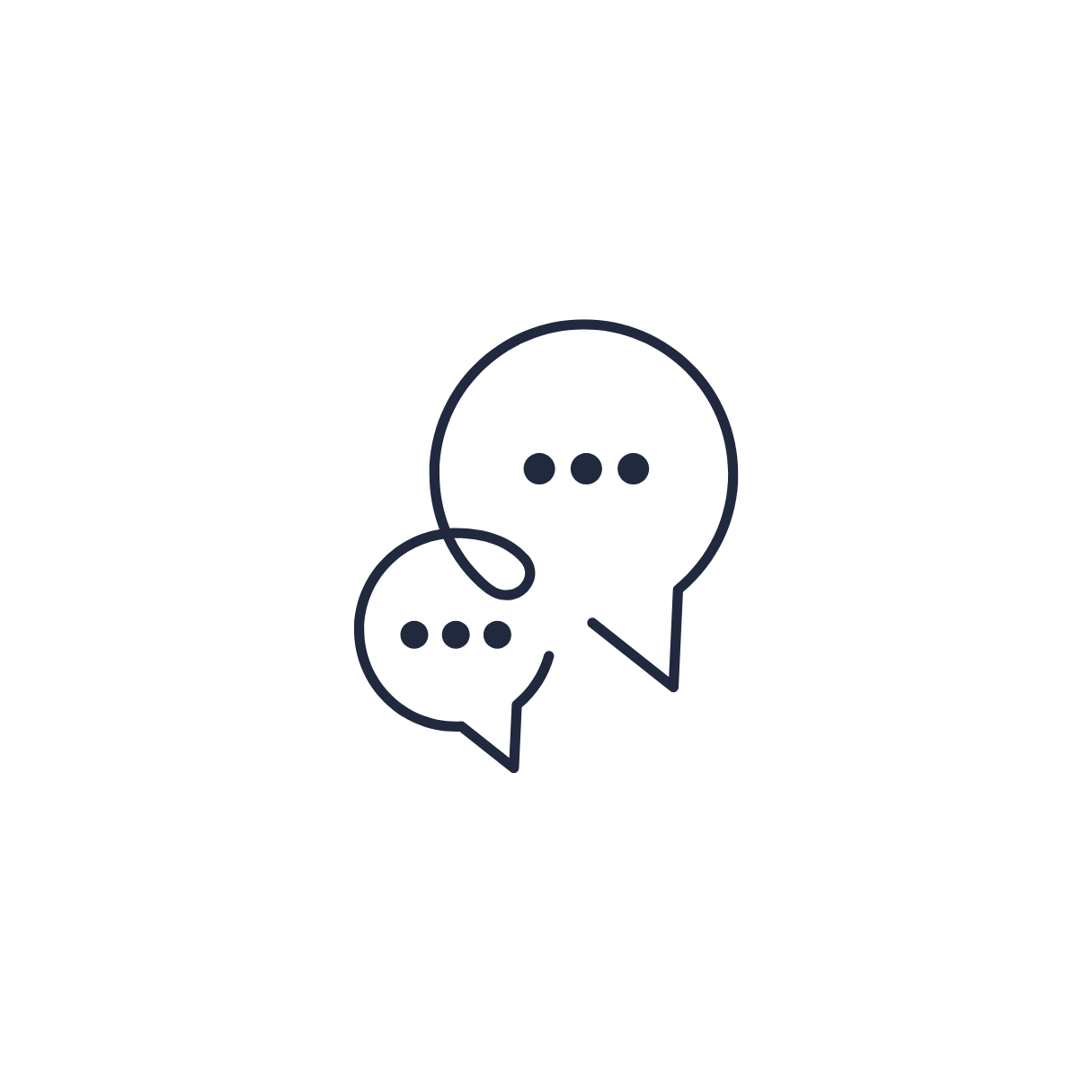 1. Free Consulation & Quote
We'll start with a free consultation and quote, which will often require a meeting on-site, so that we can decide which marquee and/or canopy that you need.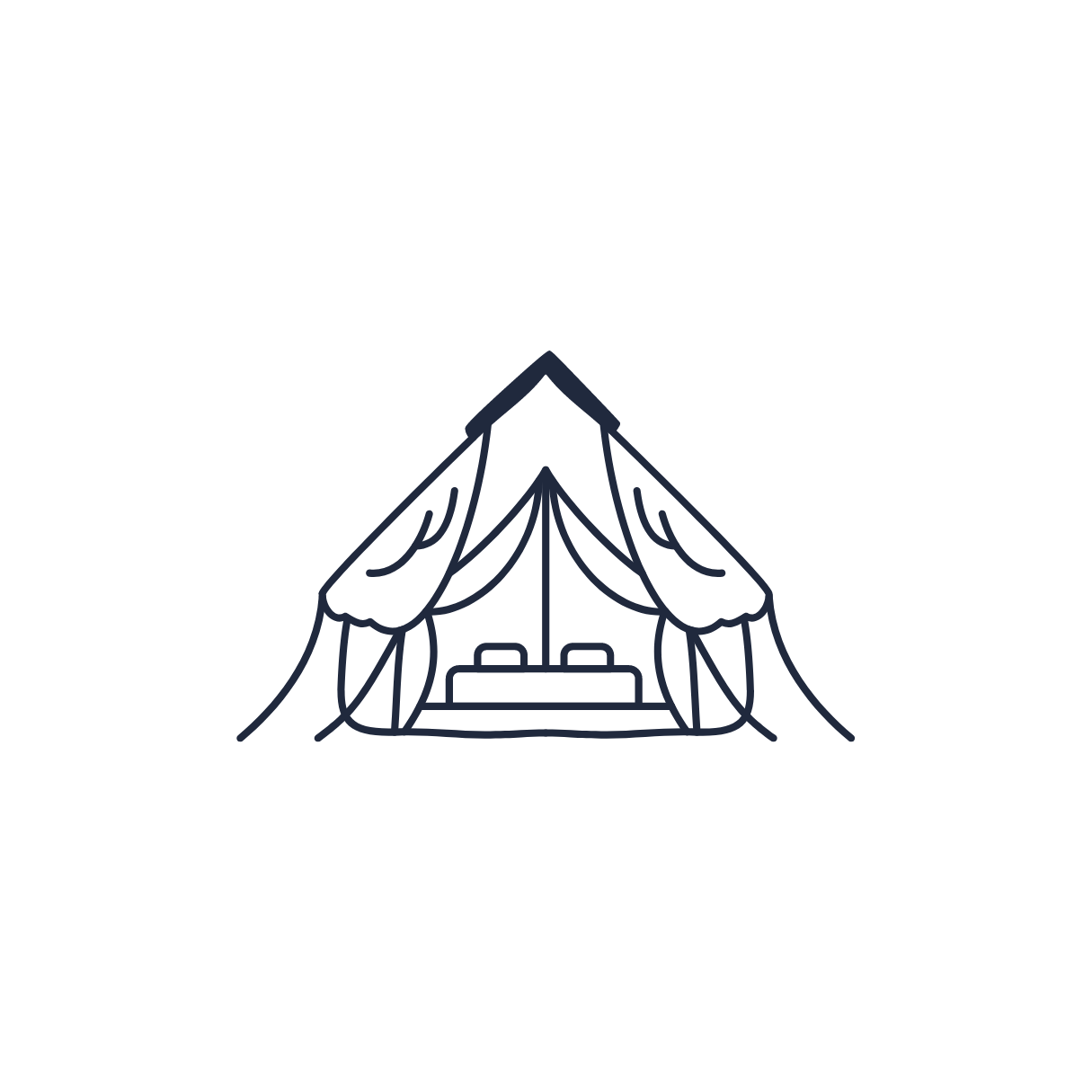 Our team will work with you to make sure everything runs smoothly on the day of your event, including erecting the marquee or canopy.

3. Our Team Is At Your Service
Once the marquee or canopy is perfectly situated and ready for your legendary event, we offer a 24/7 service until the event is over and the tent is dismantled.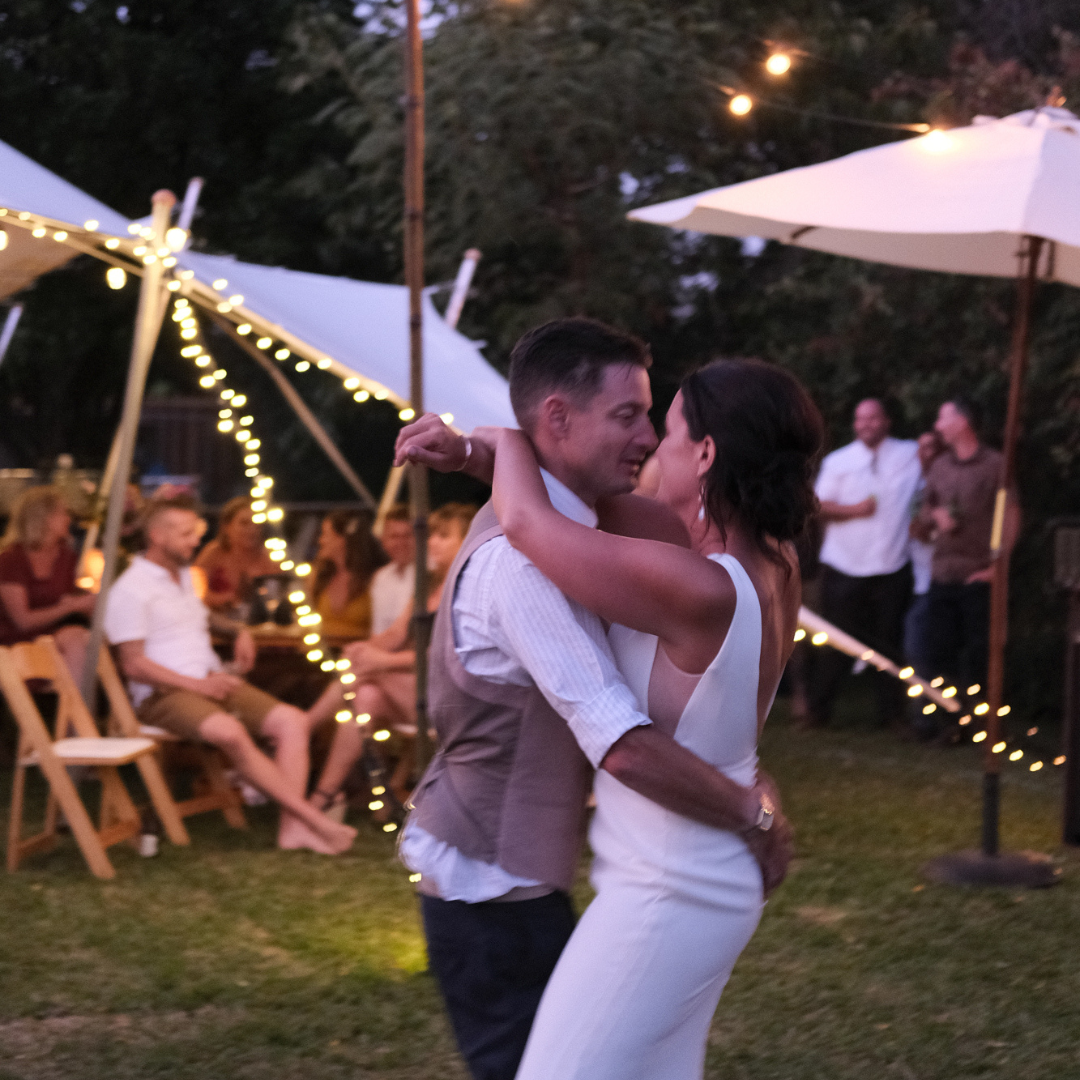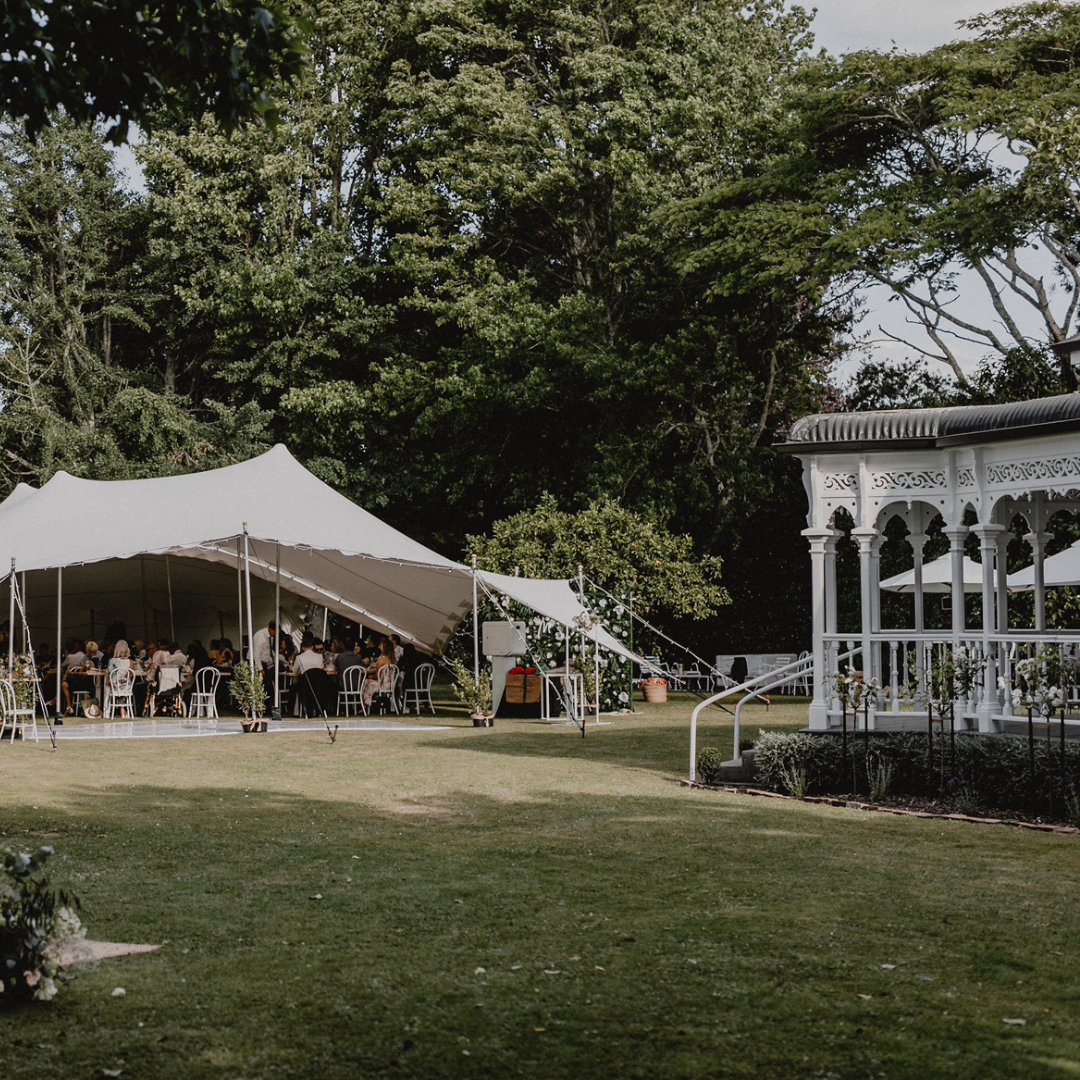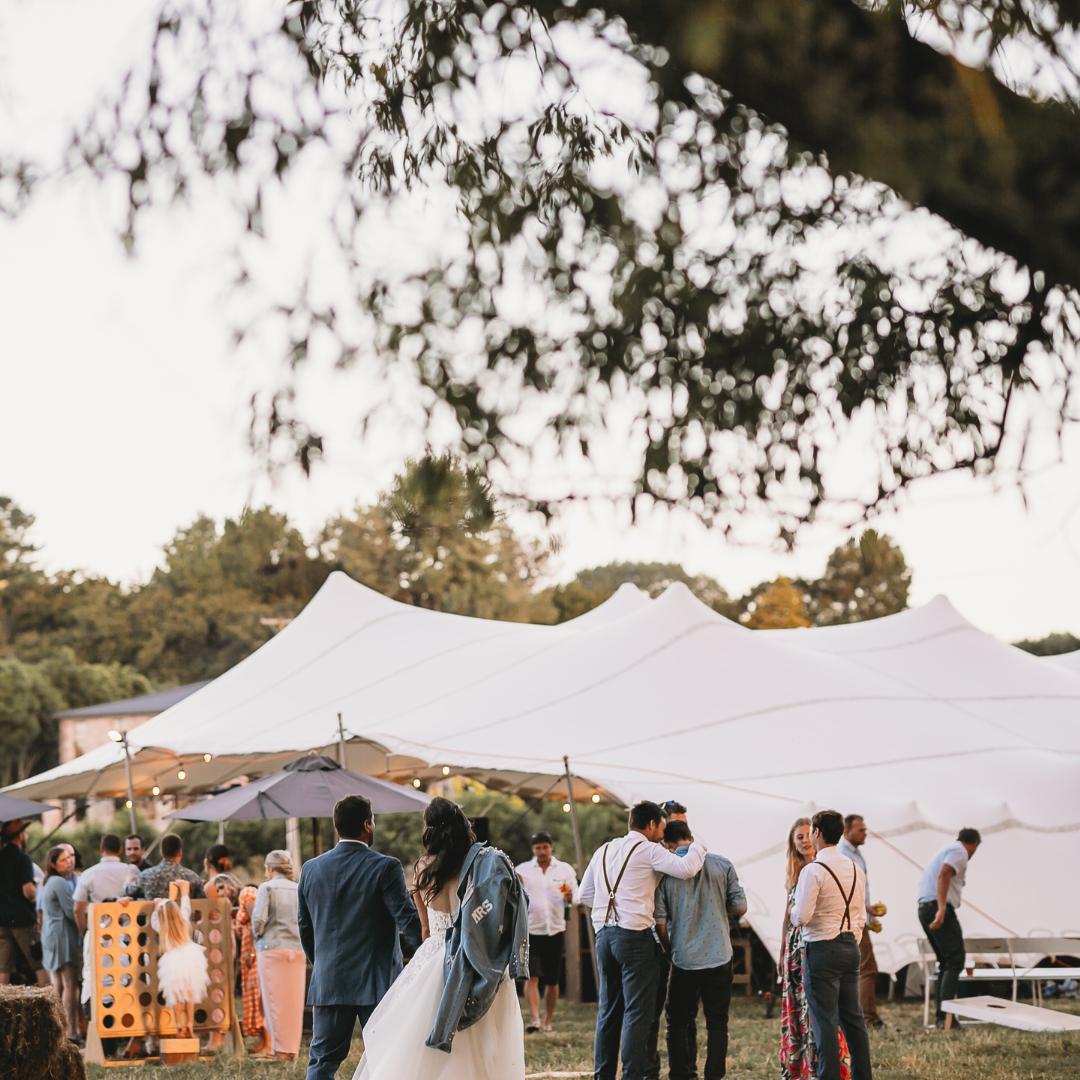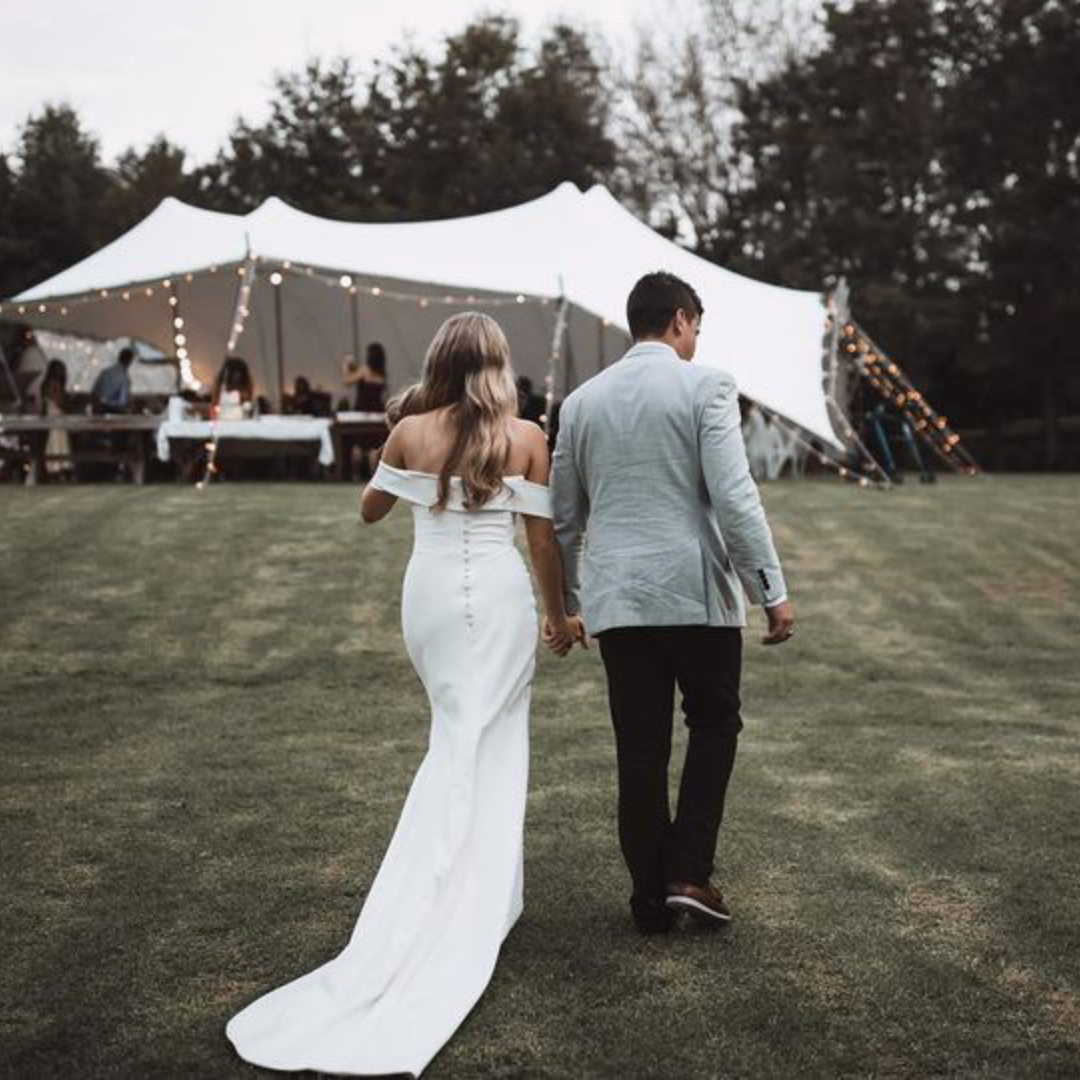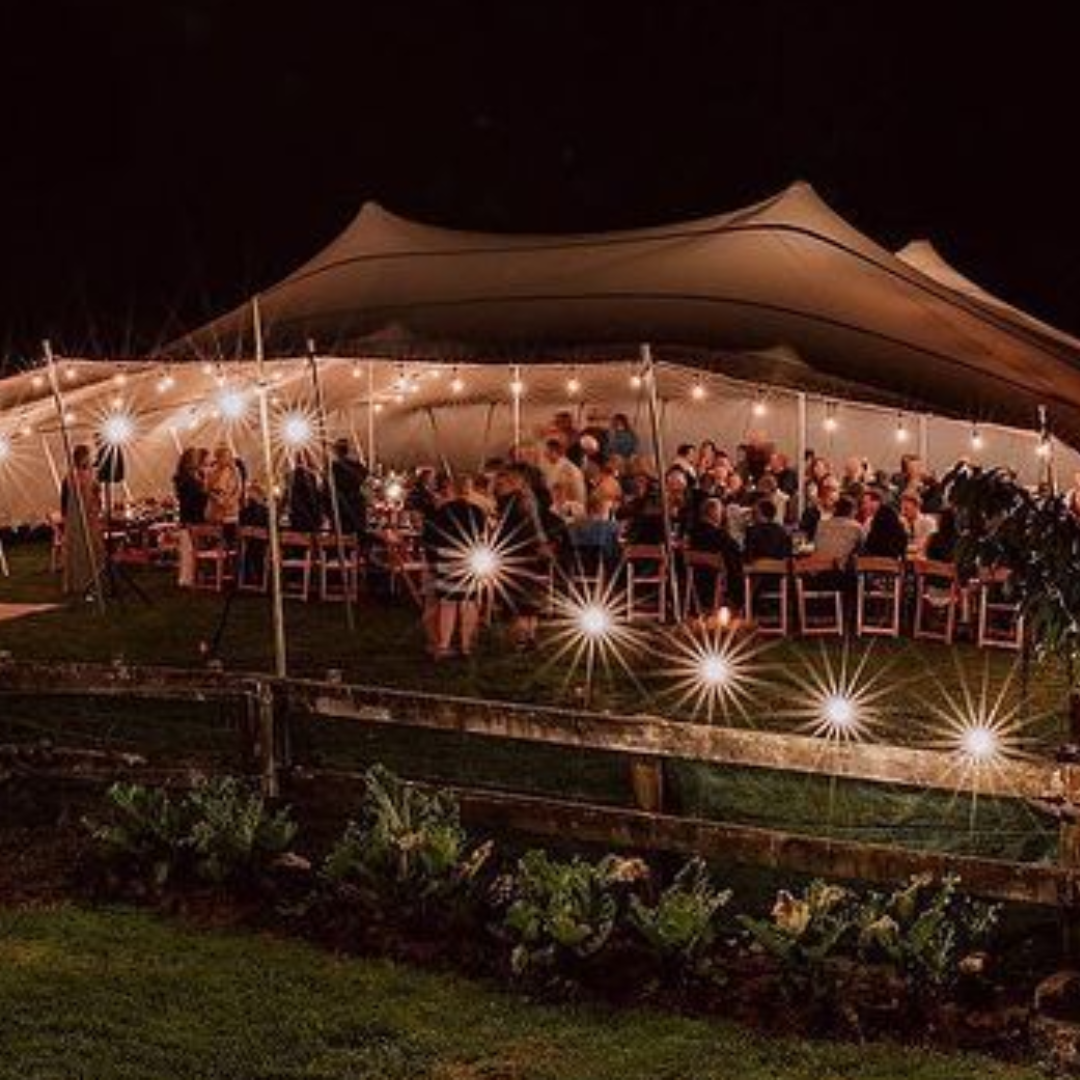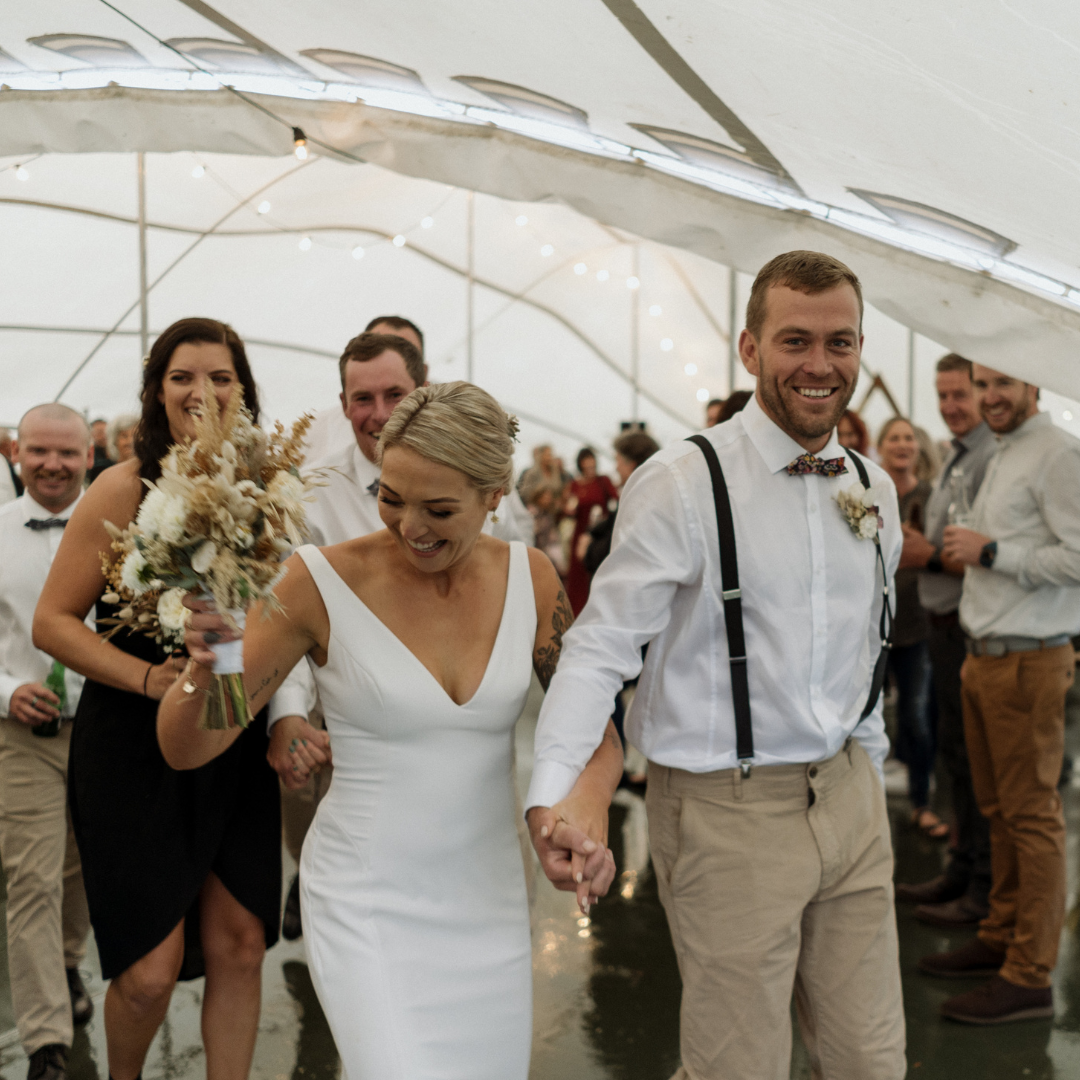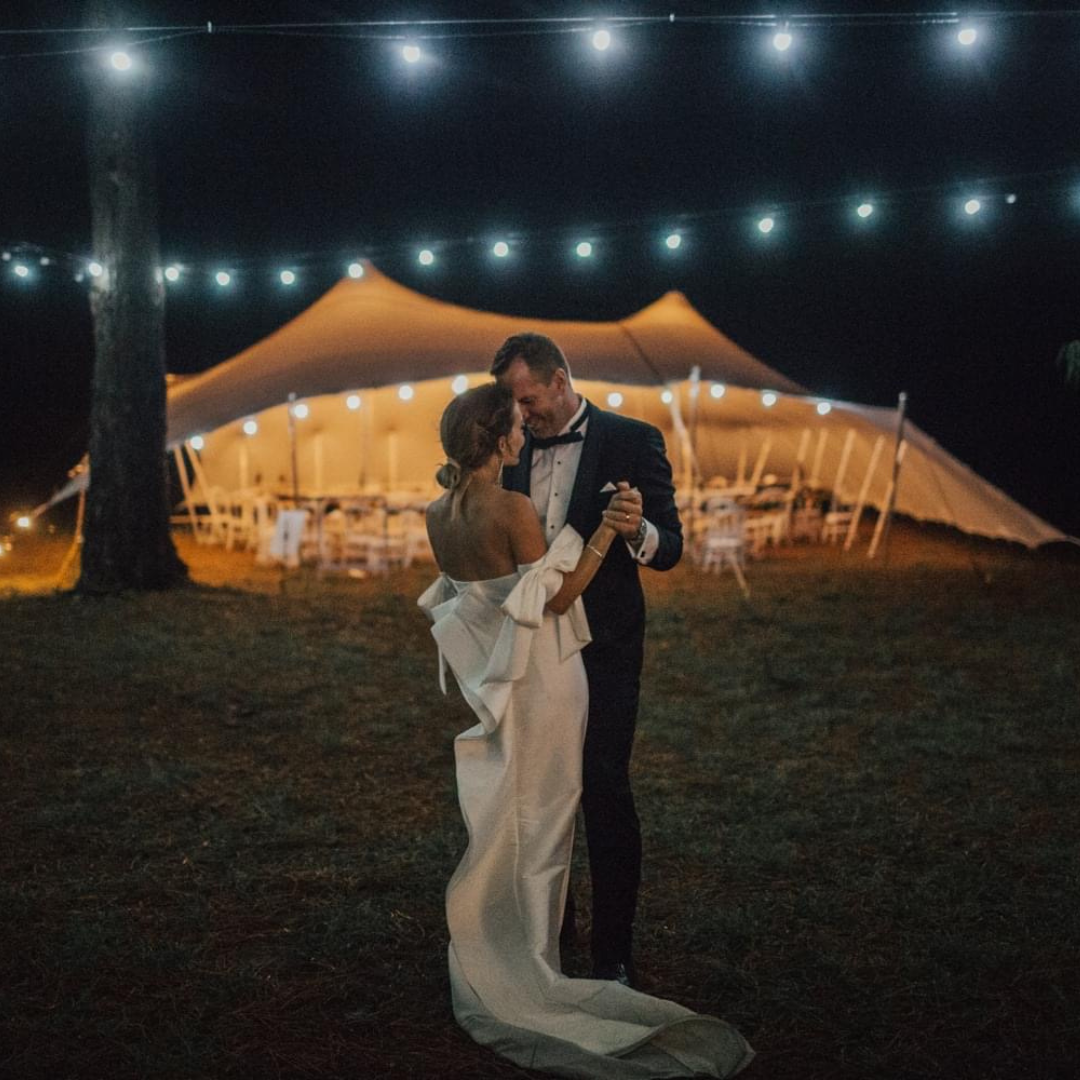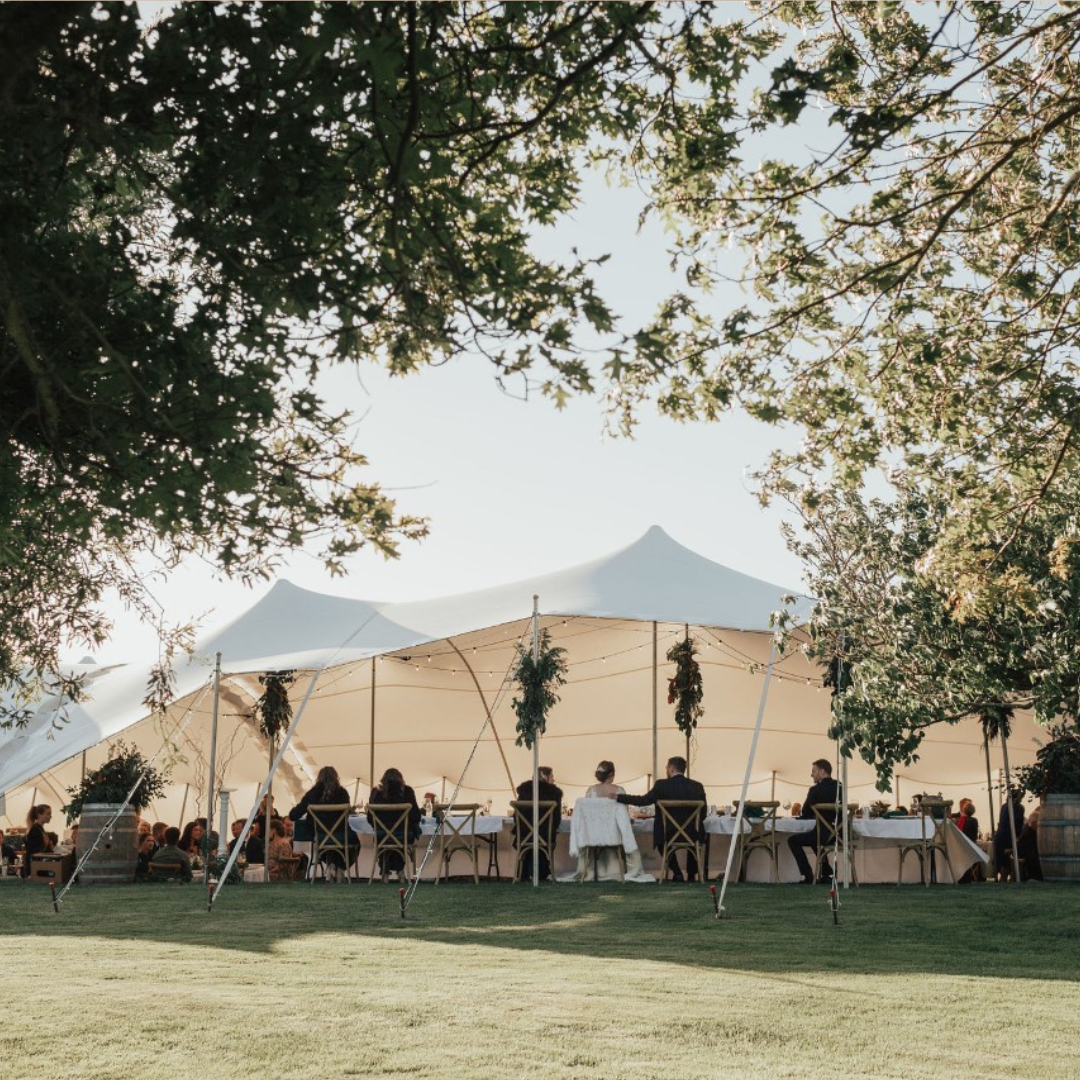 "We absolutely loved our stretch tent. We had it set up in our outdoor area as part of our wedding reception. It was beyond doubt money well spent and anything else would have been a poor compromise. Stretch Tents were excellent to deal with, came and did a site visit, turned up when they said they would for the installation and listened to what we wanted in regards to the position of the stretch tent. I highly recommend not only their product but  the company overall."
– LINDA MORRISON
"We engaged the services of Stretch Tents when planning our recent home wedding. The team were friendly, very accommodating and we couldn't flaw the customer service. We were very impressed with the quality of the tent, it was clean and looked amazing. From a logistics perspective, communication was great, and the erection and removal of the tent was seamless. Many guests commented how practical the tent was and how good it looked – our wedding would not have been the same without it. We highly recommend this company. Thanks team!"
– RICHARD MEEHAN
"The tent was an absolute hit and everyone was asking where we'd got it – we actually had someone come through on the Sunday who is having her wedding at the Waitawheta Camp in February and I recommended you guys to her without hesitation. So thanks again and best of luck for the busy season!"
– KATE AND EDDIE
The guys were amazing – loved the tent. Easy and stress free experience. Thank you so much."
– SARAH JANE HOUGH
"We had a fantastic night and the tent was just magic!  You will be first on our list when we have our next celebration."
– LISA AMUNDSEN