Stretch tents for purchase
Buy quality stretch tents for your events, or to build your own business. We deliver our tents worldwide, and now you can go directly to our site for buyers and business owners.
Buying a Marquee or Canopy
Stretch Tents NZ Ltd offer the latest technology MultiStretchFR™ 'bedouin style' freeform tents, marquees, canopies and party structures. Our marquees are structurally certified, waterproof, fire retardant (they comply with NZ Fire Standard AS1530.2 for membrane structure, making them safe for any event or party) and UV resistant.
Our Stretch Tent Marquees are available for sale to Stretch Tent Partners, or to companies / venues that will have repeat usage. They require specialist training and training will be given on how to erect the structure.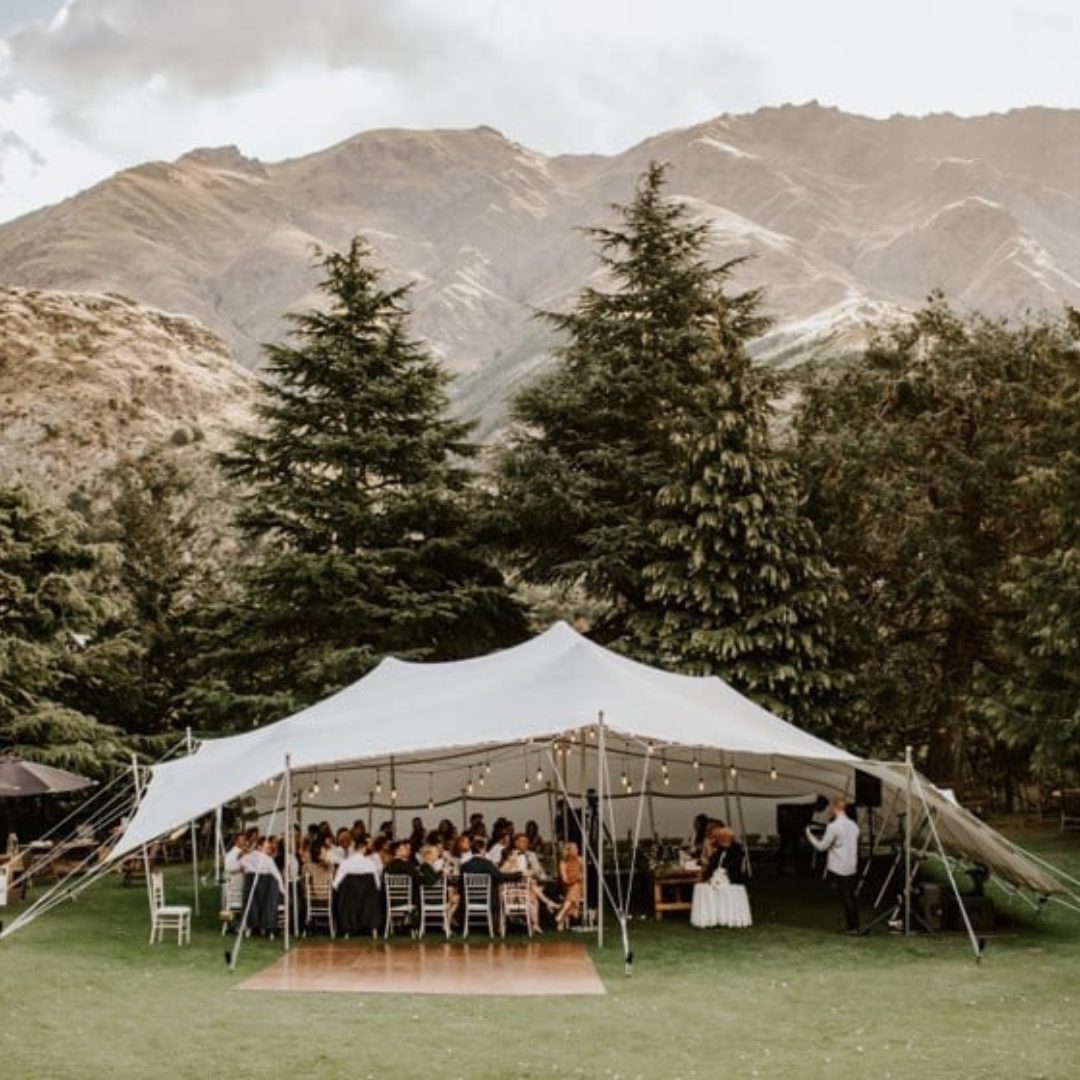 For large orders (over 1000 sqm) we can create tents with almost any colour top coat (the inner fabric is usually white).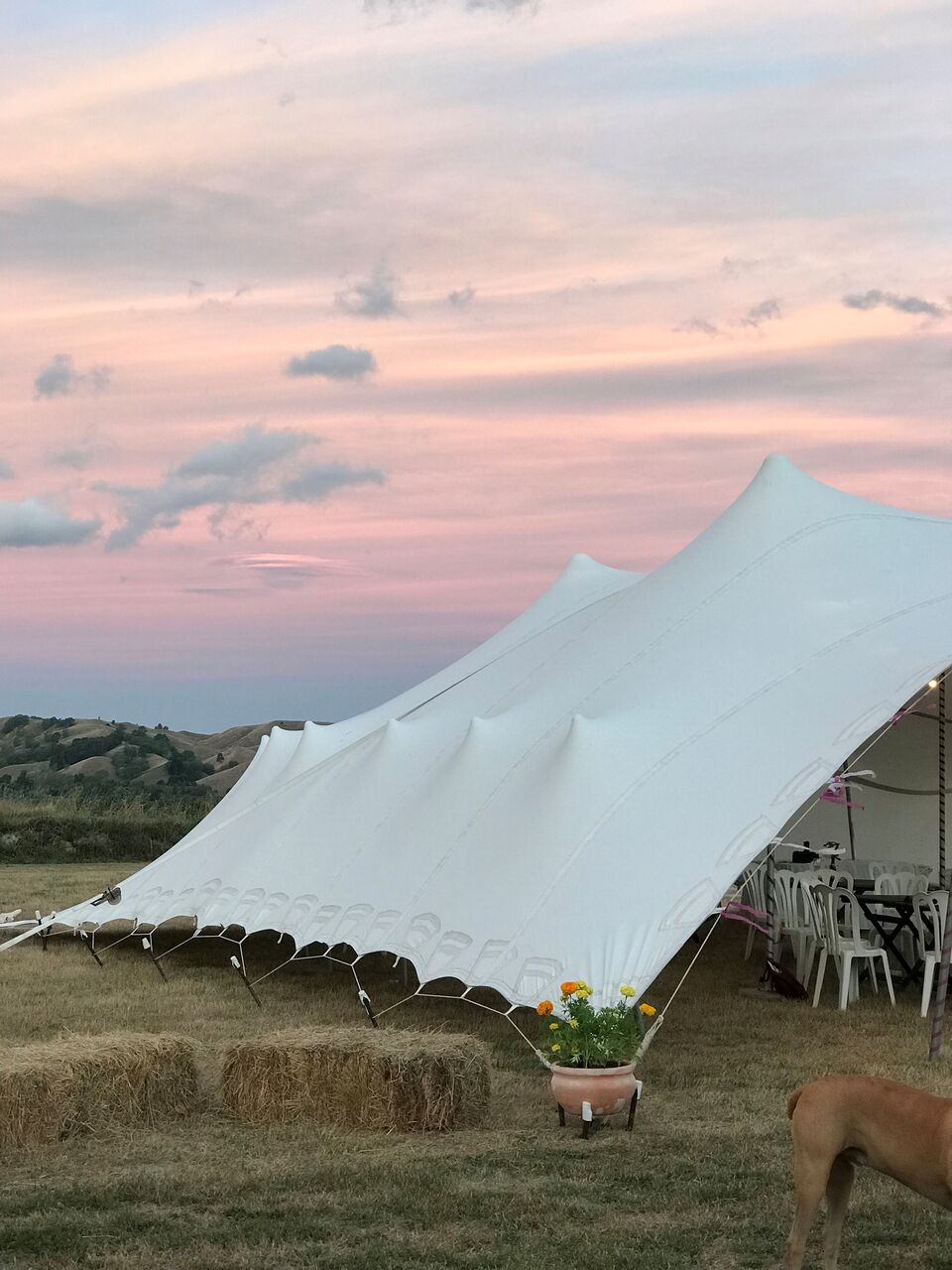 As manufacturers, we can custom make these marquees.
For corporates who want an event structure, these can be branded.
For event holders / venue owners who need an aesthetic, cost-effective marquee.
Stretch Tents cost less than traditional marquees, are so much better looking and can go almost anywhere! It should be noted that Stretch Tents are not designed to be permanent structures.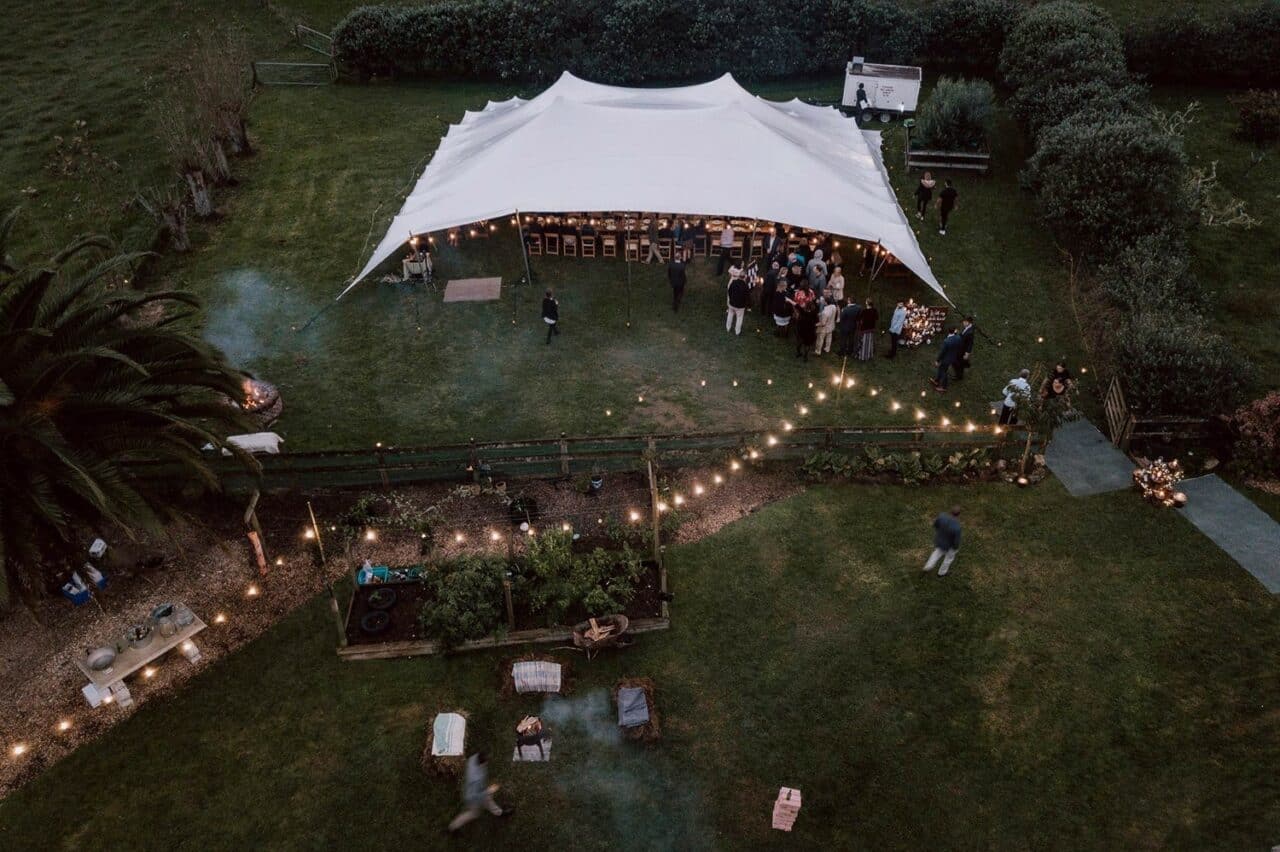 FREESTANDING STRETCH TENTS
Can be rigged all sides up, three sides up, two sides up or all sides down. This gives you the ability to close your tent up if the weather is inclement or open it up if you wish to incorporate the surrounds. You don't need a flat surface; they can cover areas traditional marquees cannot, maximising the space available.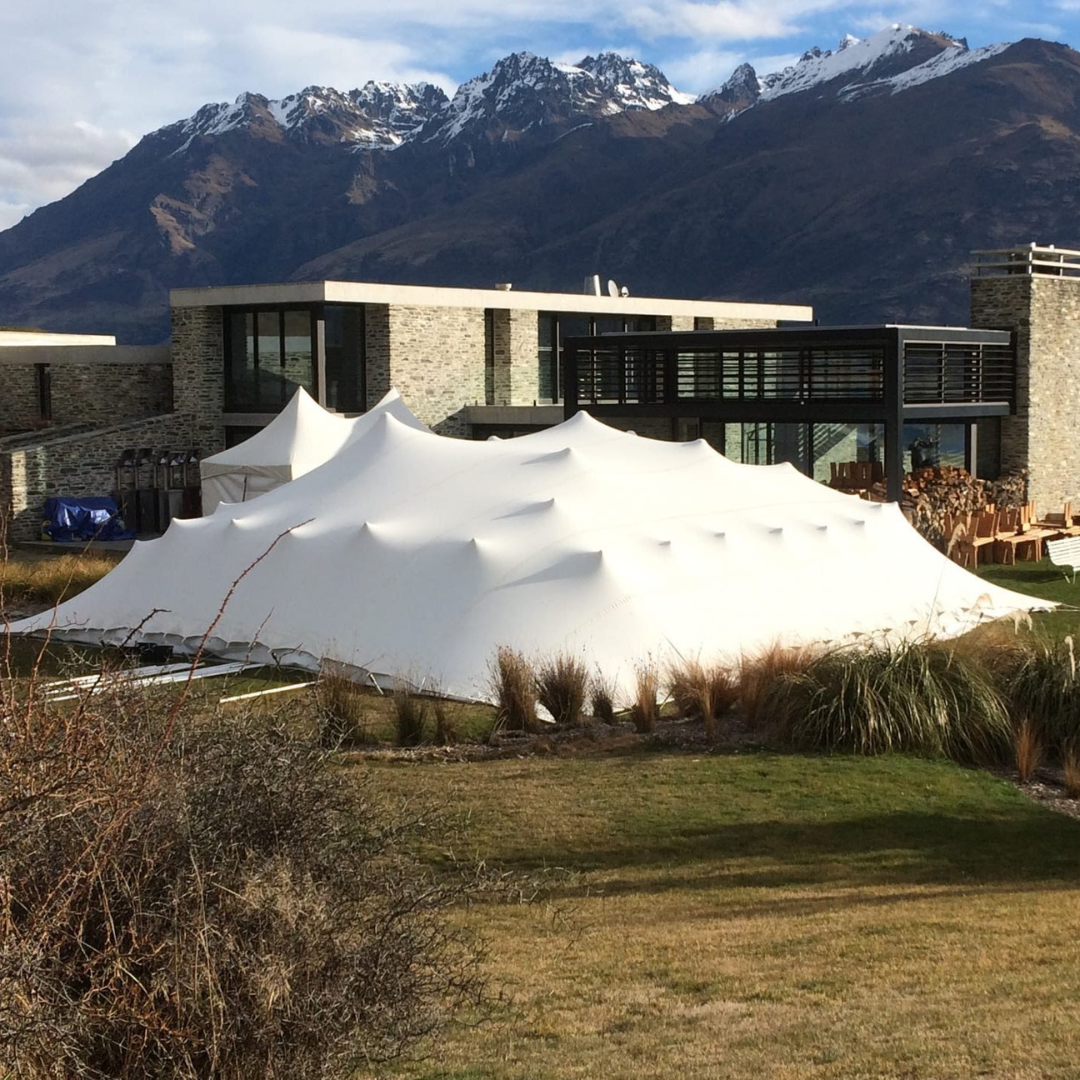 Can be erected off of existing buildings. The unique rigging system allows us to attach our tents onto your roof, providing a rain proof solution between the marquee and your house structure. The advantages? You can extend an existing area and create more possibilities, such as a dance floor, catering zone or extra seating.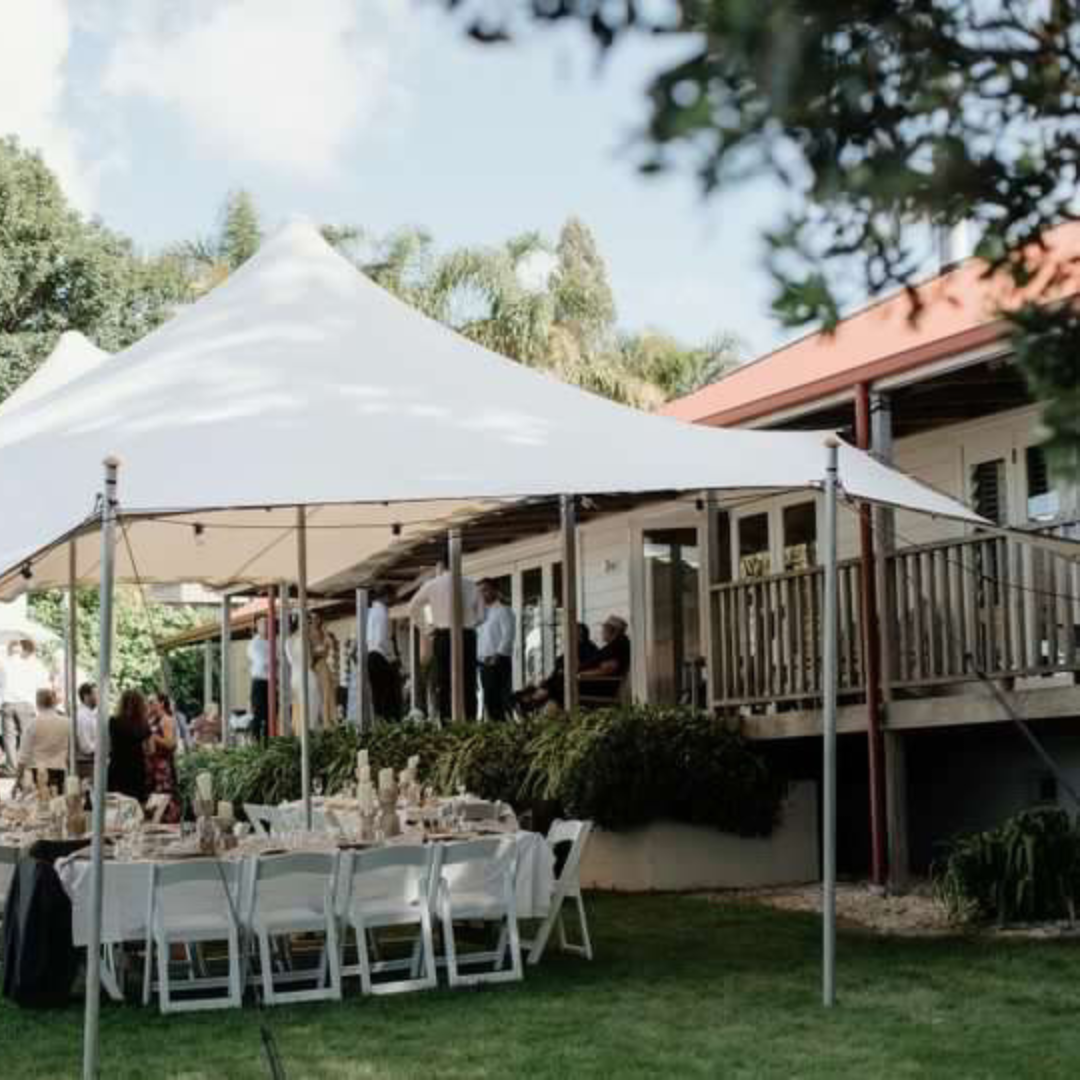 Why Own a Stretch Tent Business?
Stretch tents have brought event spaces into existence where none were conceivable before, unveiling new vistas of possibility and transforming dormant settings into thriving stages. Our innovation doesn't merely position us within the marquee market; it forges an entirely new realm of possibilities, transcending limitations and pioneering unparalleled experiences.
Exclusive territory agreement
Full training to quote, erect, break down, store and maintain tents
Superior MultiStretch FR™ tents supplied at discount
Use of the 'Stretch Tents' name
An 'up-to-the-minute' website to generate enquiries and sales leads
Relevant 0800 number calls re-directed through to you
Marketing collateral
A business model developed from real business experience in this market
The advantage of significantly lower tent costs
Full phone support
Areas Available in New Zealand
Want to schedule a site visit in New Zealand, or get in touch? This is where you can find us nationally. 
Northland
Taranaki / Manawatu
Marlborough / Tasman / Kaikoura
Canterbury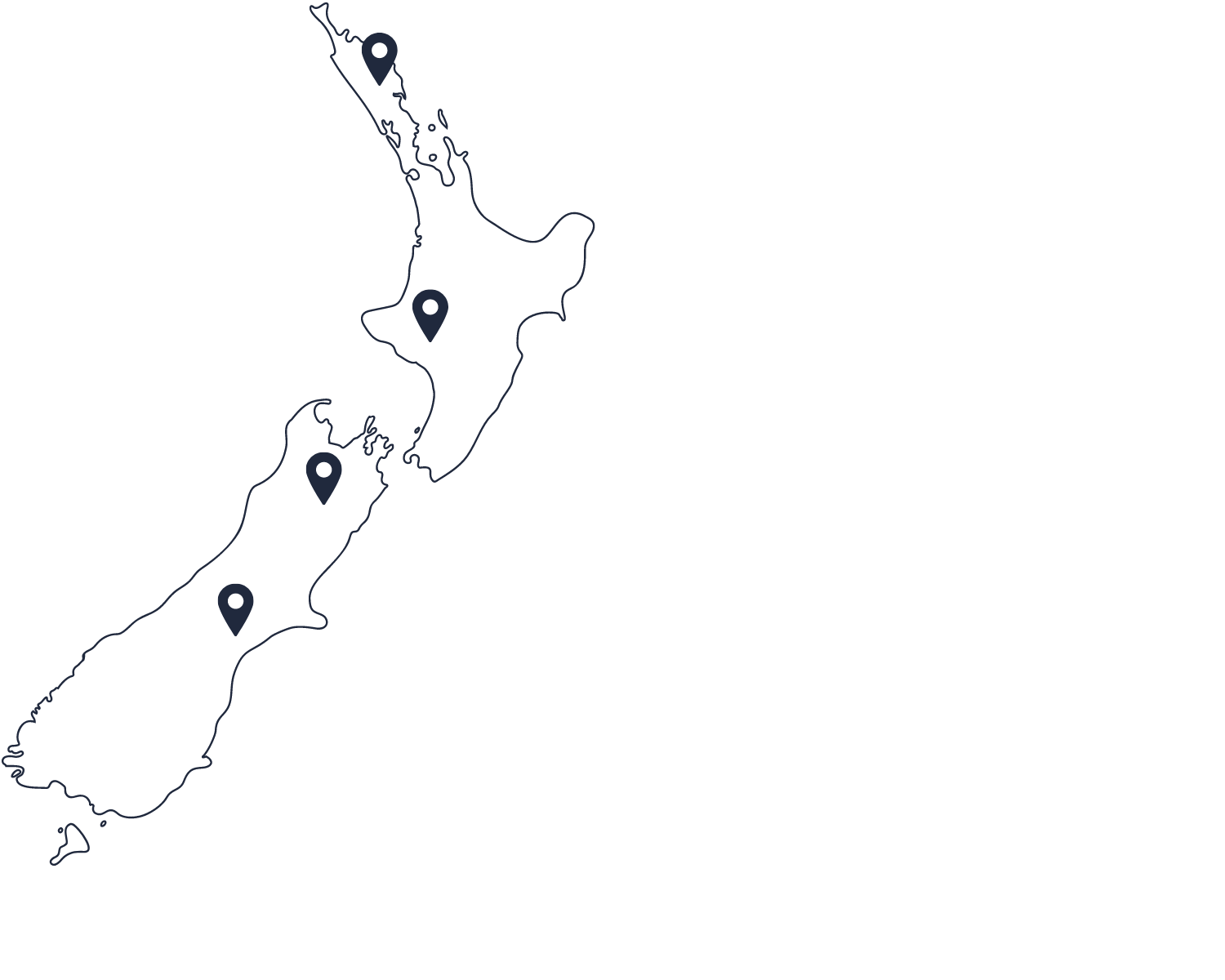 ""The stretch Tent team have provided 2 tents of different sizes for parties at our place. The service is awesome and tents amazing to keep out the elements given NZ's fickle weather patterns. One day we expected rain however got boiling sunshine – the tent worked a treat to keep guests cool and out of the heat. These are so much better than traditional marques, softer in appearance and work in those odd strange places where a conventional tent would not. Highly recommend these guys. 
– MATT
"We engaged the services of Stretch Tents when planning our recent home wedding. The team were friendly, very accommodating and we couldn't flaw the customer service. We were very impressed with the quality of the tent, it was clean and looked amazing. From a logistics perspective, communication was great, and the erection and removal of the tent was seamless. Many guests commented how practical the tent was and how good it looked – our wedding would not have been the same without it. We highly recommend this company. Thanks team!"
– RICHARD MEEHAN
"Comes highly recommended! Vanessa was an absolute super star to work with nothing was ever a problem. Her team rigged our tent perfectly how we wanted it and would absolutely use these guys again in a heart beat! Thanks so much made our wedding exactly how we imagined it!"
– JOHANNA CORBETT
"I would definitely recommend Stretch Tents. Efficient, professional and so helpful! We hired a stretch tent for our wedding and from the get-go Vanessa was an outstanding professional! I am hoping to use them in the future when we have another shindig one day!"
– REBECCA
"The tent was an absolute hit and everyone was asking where we'd got it – we actually had someone come through on the Sunday who is having her wedding at the Waitawheta Camp in February and I recommended you guys to her without hesitation. So thanks again and best of luck for the busy season!"
– KATE AND EDDIE
| | |
| --- | --- |
| Home | Weddings |
| Our Marquees | Occasions |
| Purchases | Corporate |