Stretch tents have brought event spaces into existence where none were fathomable before, unveiling new vistas of possibility and transforming dormant settings into thriving stages. For every type of celebration across New Zealand, our marquees are here to ensure your event is nothing short of extraordinary.
FREESTANDING STRETCH TENTS
Can be rigged all sides up, three sides up, two sides up or all sides down. This gives you the ability to close your tent up if the weather is inclement or open it up if you wish to incorporate the surrounds. You don't need a flat surface; they can cover areas traditional marquees cannot, maximising the space available.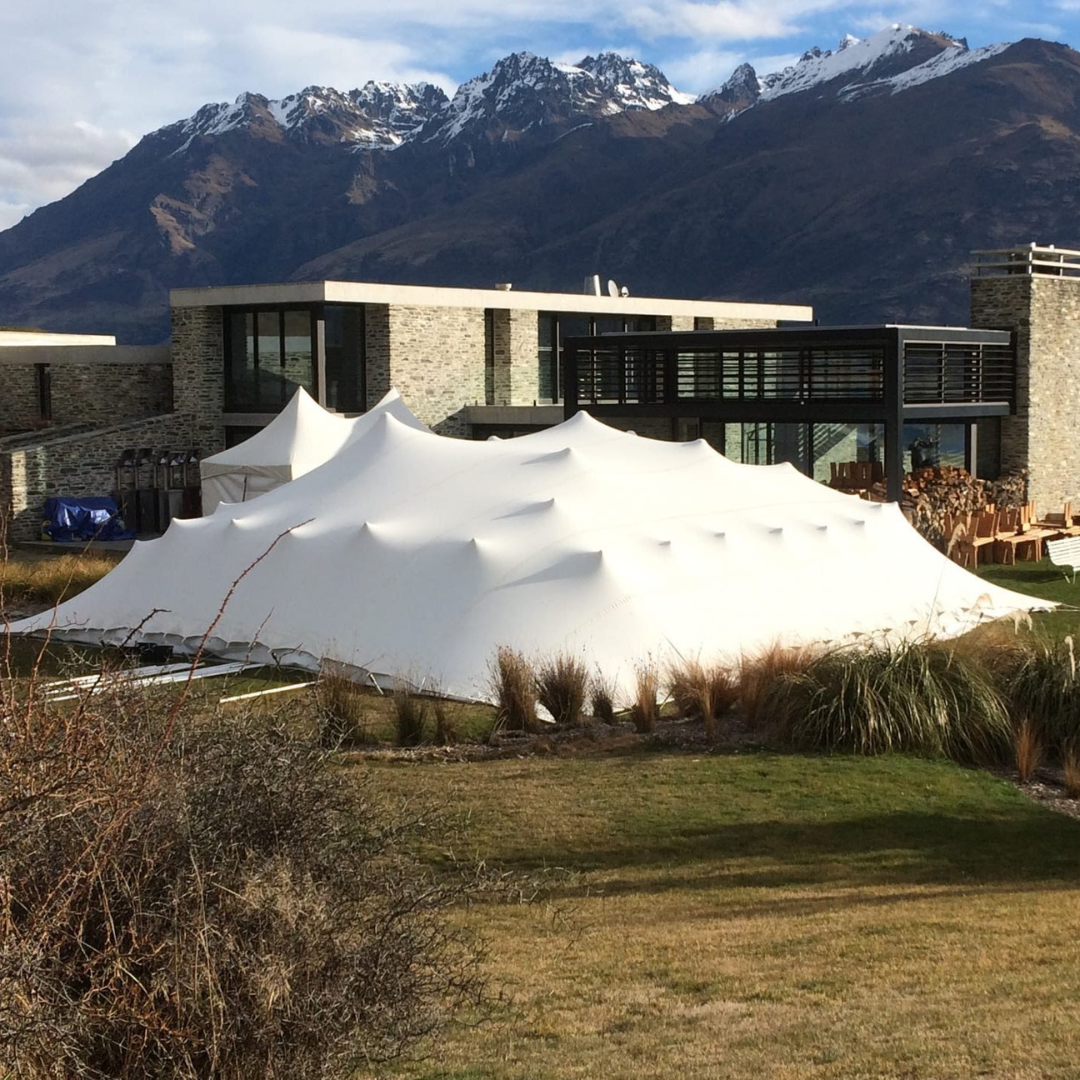 Can be erected off of existing buildings. The unique rigging system allows us to attach our tents onto your roof, providing a rain proof solution between the marquee and your house structure. The advantages? You can extend an existing area and create more possibilities, such as a dance floor, catering zone or extra seating.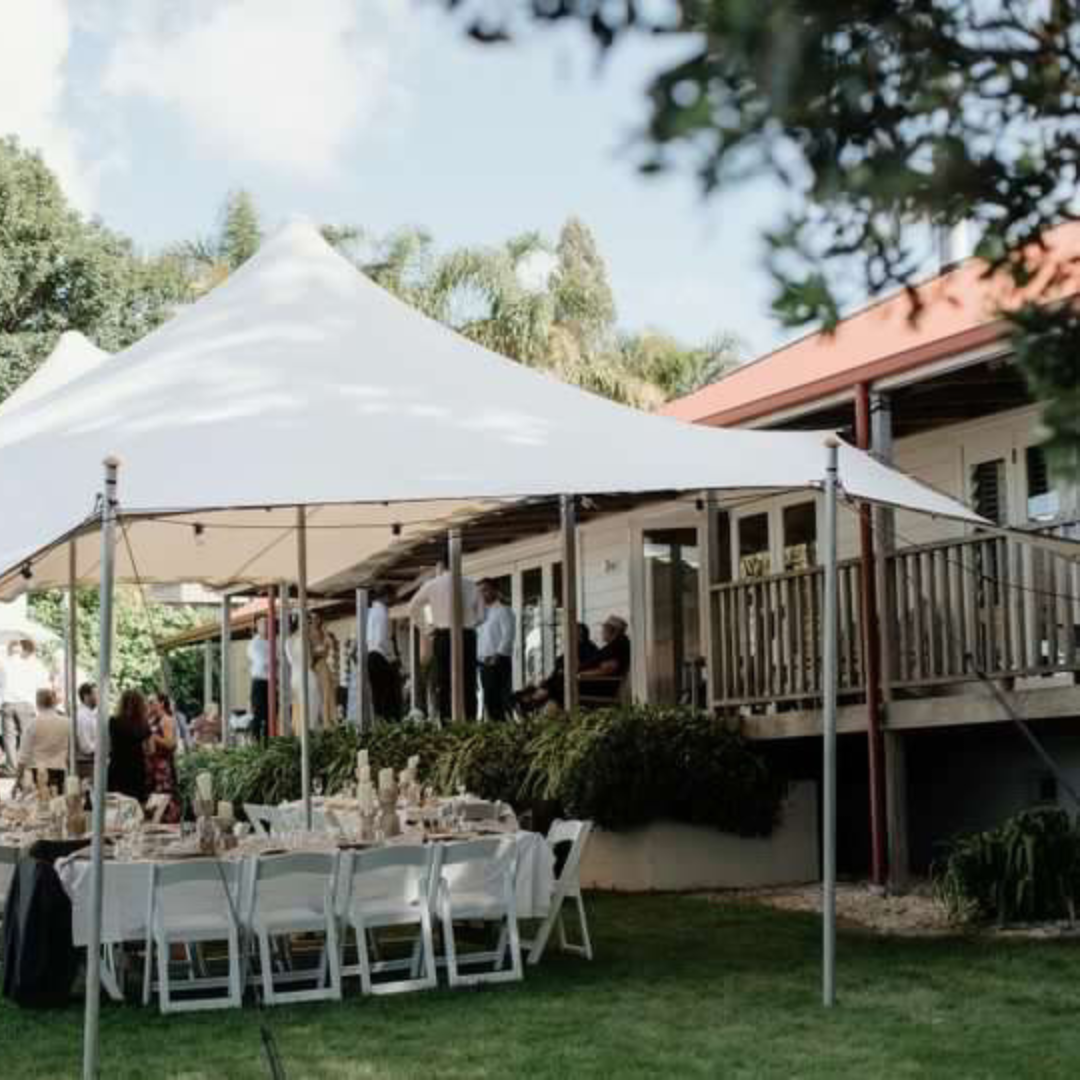 | | |
| --- | --- |
| 1 | To get started, call or email us to chat about your requirements. We will ask a few questions that will help us determine the best Stretch Tent size for you. |
| | |
| --- | --- |
| 2 | Quote: We'll send you a comprehensive quote detailing all of your requirements, including delivery and collection costs as well as  set up and pull-down dates. |
| | |
| --- | --- |
| 3 | Site visit: If required or requested we will to pop out to site. This helps both you and us to understand access, space available, rigging requirements, as well as any additional needs. |
| | |
| --- | --- |
| 4 | If you wish to proceed with the booking we then require you to accept the quote form stating that you have understood and agreed to our terms and conditions and a deposit will be required to confirm your booking. Your event is now booked and confirmed. |
| | |
| --- | --- |
| 5 | We get in touch ahead of your event so you know when you can expect our arrival. We are always just a phone call away if you have questions. Prior to delivery you'll receive the invoice for the final balance. |
| | |
| --- | --- |
| 6 | At least one day before your event our crew will arrive at a set time to rig your stretch tent, we ask that there is someone on site to confirm the rig and position of the Stretch Tent.  While your Stretch Tents is up we have a 24 hour call out service for any emergency. |
| | |
| --- | --- |
| 7 | Once your event is over, our crew will arrive at a set time to take the tents down. Our only request is that all equipment that isn't ours is removed from under the tent before we start. |
"We absolutely loved our stretch tent. We had it set up in our outdoor area as part of our wedding reception. It was beyond doubt money well spent and anything else would have been a poor compromise. Stretch Tents were excellent to deal with, came and did a site visit, turned up when they said they would for the installation and listened to what we wanted in regards to the position of the stretch tent. I highly recommend not only their product but  the company overall."
– LINDA MORRISON
"We engaged the services of Stretch Tents when planning our recent home wedding. The team were friendly, very accommodating and we couldn't flaw the customer service. We were very impressed with the quality of the tent, it was clean and looked amazing. From a logistics perspective, communication was great, and the erection and removal of the tent was seamless. Many guests commented how practical the tent was and how good it looked – our wedding would not have been the same without it. We highly recommend this company. Thanks team!"
– RICHARD MEEHAN
"The tent was an absolute hit and everyone was asking where we'd got it – we actually had someone come through on the Sunday who is having her wedding at the Waitawheta Camp in February and I recommended you guys to her without hesitation. So thanks again and best of luck for the busy season!"
– KATE AND EDDIE
The guys were amazing – loved the tent. Easy and stress free experience. Thank you so much."
– SARAH JANE HOUGH
"We had a fantastic night and the tent was just magic!  You will be first on our list when we have our next celebration."
– LISA AMUNDSEN