COVID-19 Update
We are all in uncertain times and we understand the hesitation around booking events and paying a deposit. In recognition of this, we have now amended our terms and conditions to offer a full refund if your event is affected by a COVID-19 Alert Level change. So there is no reason not to secure your preferred date now.
About Us
Stretch Tents Auckland have been servicing New Zealand's largest population North of the Bombays and South of Whangarei since 2009 and in Piers' capable hands since 2015. We are based on Auckland's North Shore with easy access to some of the city's top venues and easy reach of the stunning Hauraki Gulf Islands.
If you are looking for a Marquee or Canopy solution that stands out from the crowd or a statement for your next event consider one of our Stretch Tents. Combined with our Vintage Furniture and Lighting you can make us your one stop shop.
We pride ourselves on our professionalism and ability to think outside the box, so whether you have a simple backyard wedding or a more challenging location, give us a bell as we are always happy to discuss your options.
Our Tents
We stock a wide range of tent sizes for hire that can either be installed freestanding on grass or as a canopy attached to a building. Our tents can cover 1-1000 people with the ability to join together to create large spaces. They are fully waterproof, fire retardant and engineered for New Zealand conditions. To assist in sizing a tent for your next event check out our tent sizing and capacity chart and for further information view our Brochure.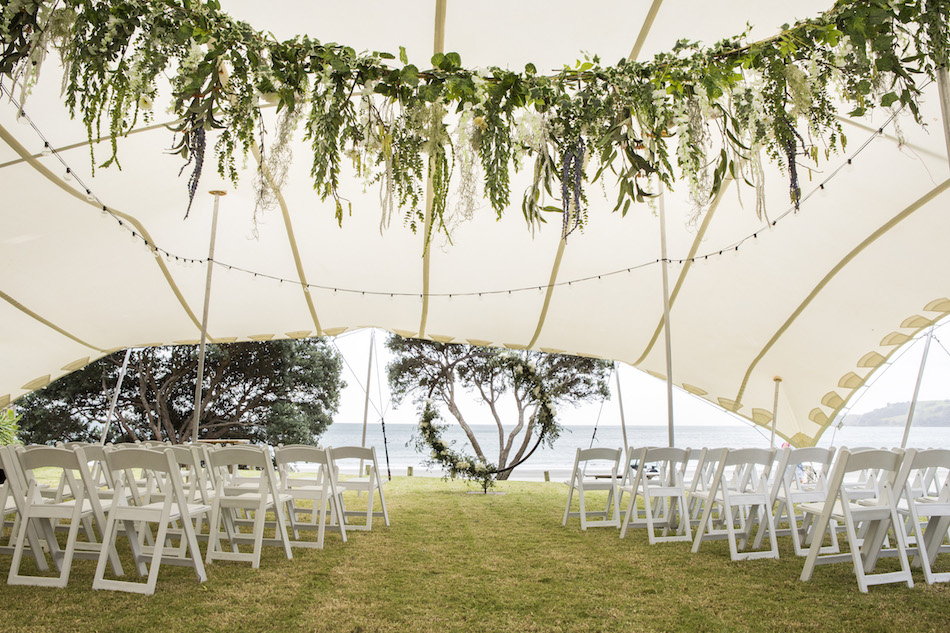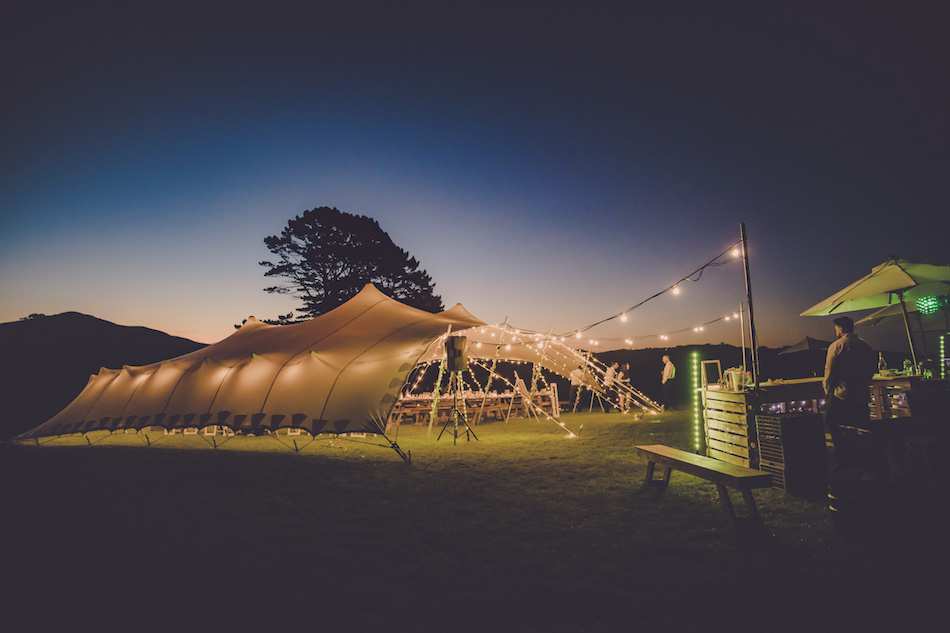 Wedding Packages
We know the amount of 'wedmin' involved in getting everything organised for the big day so to make life a little bit less stressful we have bundled the essentials into one easy affordable package to suit your numbers. We include our popular Vintage Furniture, Festoon and Fairy Lighting and of course the correct sized tent all installed ready for you to style. Get in quick as these are subject to availability!
If your numbers don't fit our standard packages we will happily taylor to suit.
Furniture and Lighting
We endeavour to stay up to date with what's trending and currently carry stock of Vintage Trestle Tables and Bench Seats along with Festoon and Fairy Lights. If you want to add a Bar or Leaners we also stock French Oak Wine Barrels which work well for the backyard party or wedding bar. If we don't have it we can source it! We work with great local suppliers and can point you in the right direction if you would prefer to source yourself.
Flooring and Dance Floor
We have a number of options available to meet your flooring and dance floor requirements. With up to 160sqm of premium grey snaplock flooring that can be installed at the time we set up your tent for $12sqm + gst. We also have beautiful black slate-look dance floor's that cover a 5x5sqm area for $625+gst (installed) – the perfect space to dance the night away!
Anywhere Anytime
Whether it's a short notice family occasion, branded corporate event or an Island wedding we love a challenge. We have 'Stretchy' our Stretch Tent Boat which services installs around the Hauraki Gulf a couple of 4wd's, trucks and trailers to get our kit to you.
So don't be afraid to ask us no matter how crazy you think the the idea is!
Morley & Co
Morley & Co introduces its mobile bars 'Beviamo' (meaning..lets drink in it's native tongue) and our 1961 Vespa serving bubbles, craft beer and cocktail at events and celebrations around Auckland. Inspired by his love of vintage vehicles our owner has lovingly transformed the Ape and vintage Vespa into Auckland's first Piaggo mobile bars serving Prosecco bubbles, still wine, Craft beer, soda, H2O, cocktail and practically anything you can keg and pour! A charming twist on the typical bar setup, the Piaggio Ape and Vespa adds playful elegance and sophistication to any event! The side door of the Van opens up to reveal a sophisticated interior, beverage taps and space for you to style to enhance your event or the 2 tap Vespa is suited to the smaller events in tight spaces…florals, signage, lighting can all be incorporated.
Available to hire for weddings, parties, festivals and events.
Their compact size means they can fit into most event spaces, making them perfect for garden parties and weddings, as well as large festivals and shows. Both have been designed to be fully self contained, not needing any power and housing a combination of 20, 30 and 50l kegs.
Our bars serves bubbles and brews on tap, so you don't have to pre-chill hundreds of bottles. This removes the need to hire cumbersome refrigeration units and dozens of ice buckets and then dispose of all the empties! Better for the environment too.
Check us out www.morleyandco.nz follow us on Instagram and Facebook or contact us for pricing and availability 0800 462 778
DrySite
For all weather affected commercial installation and secondhand tents check out www.drysite.co.nz or contact Piers on 0223553868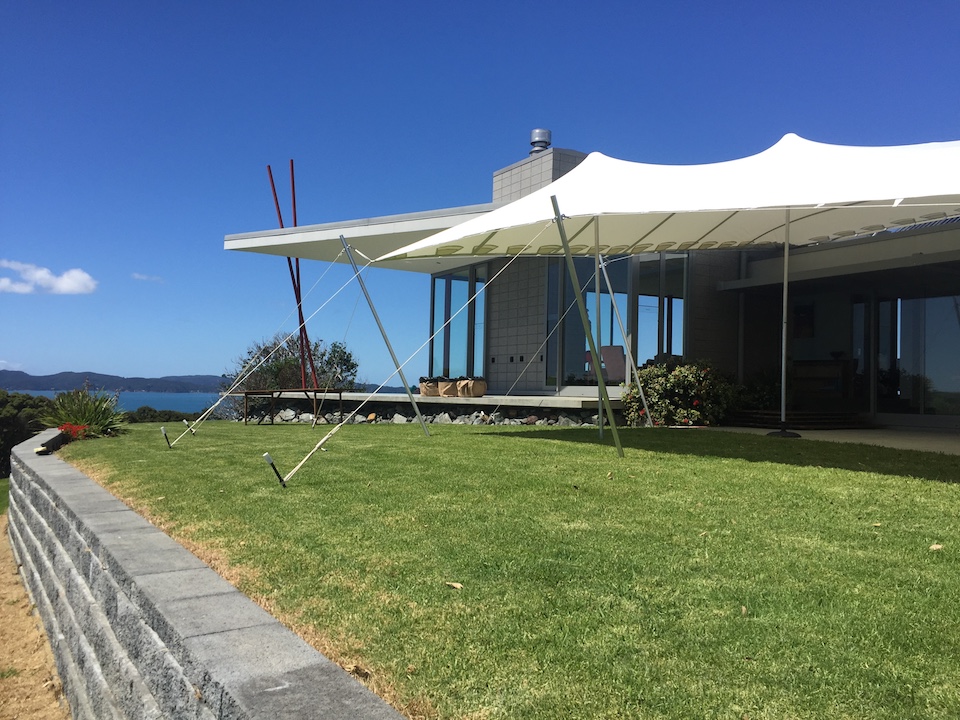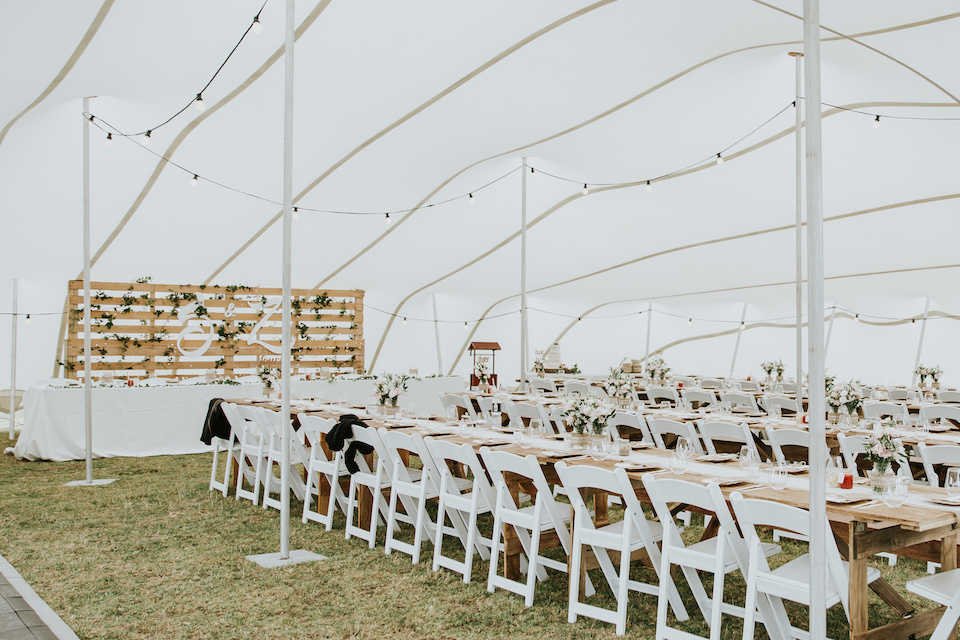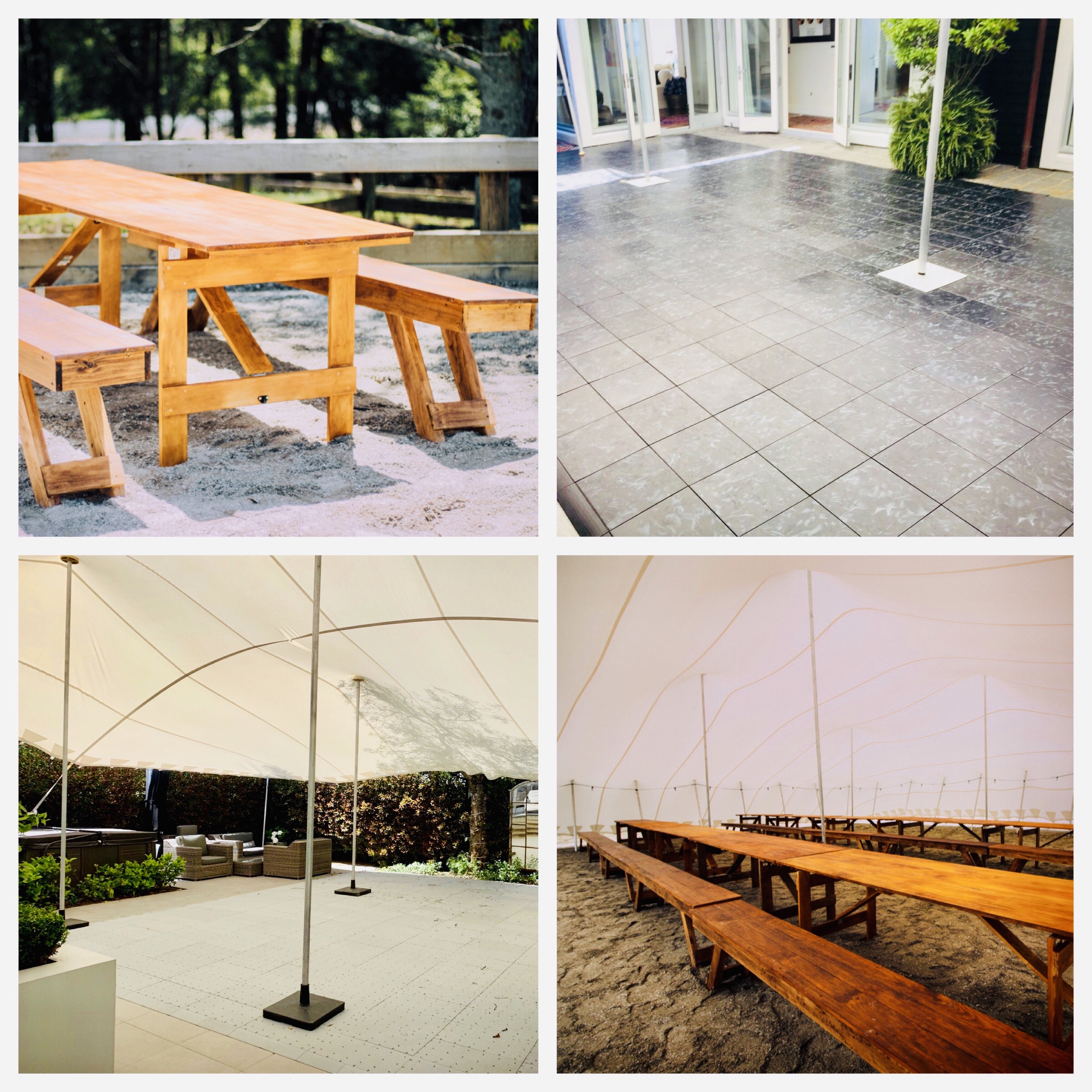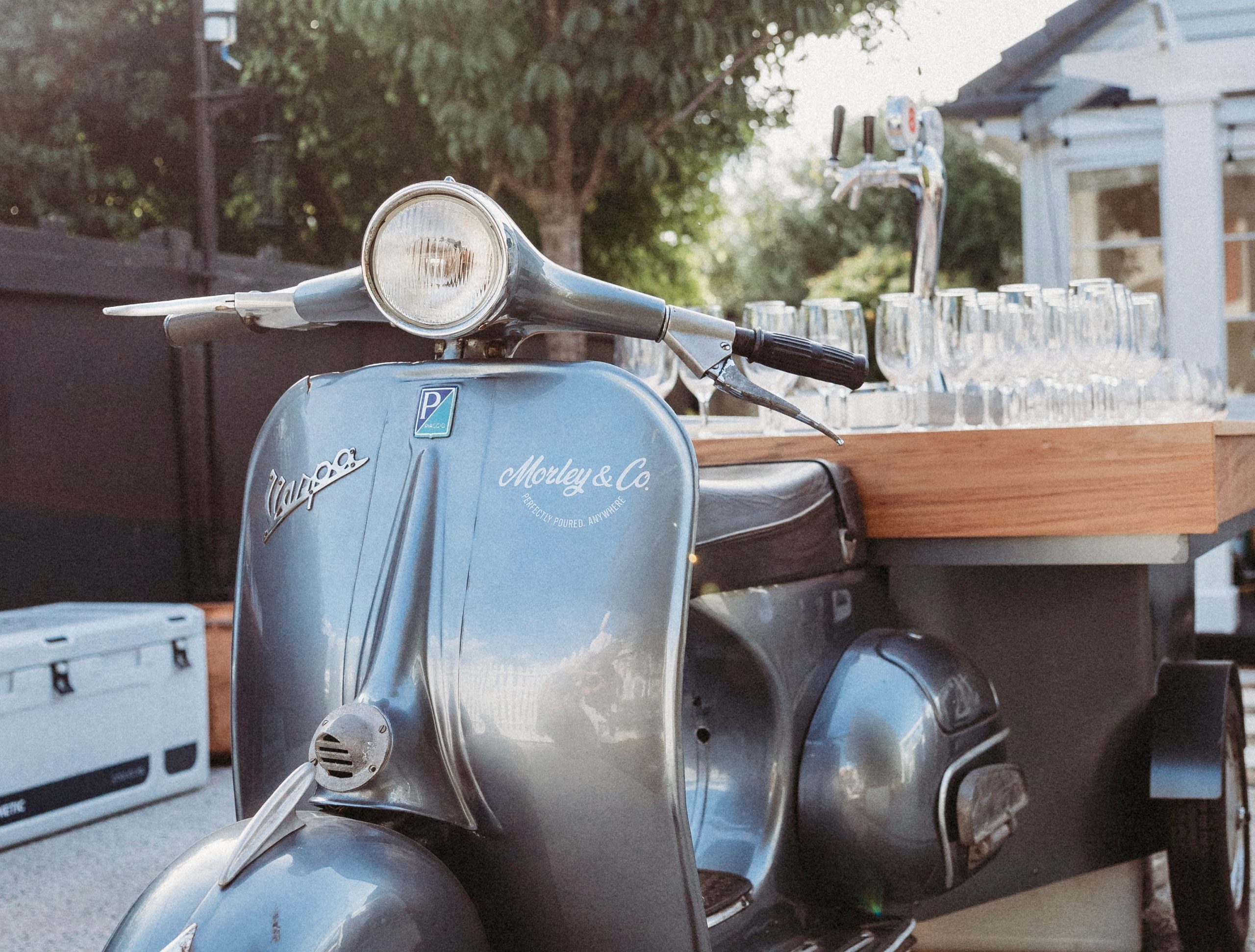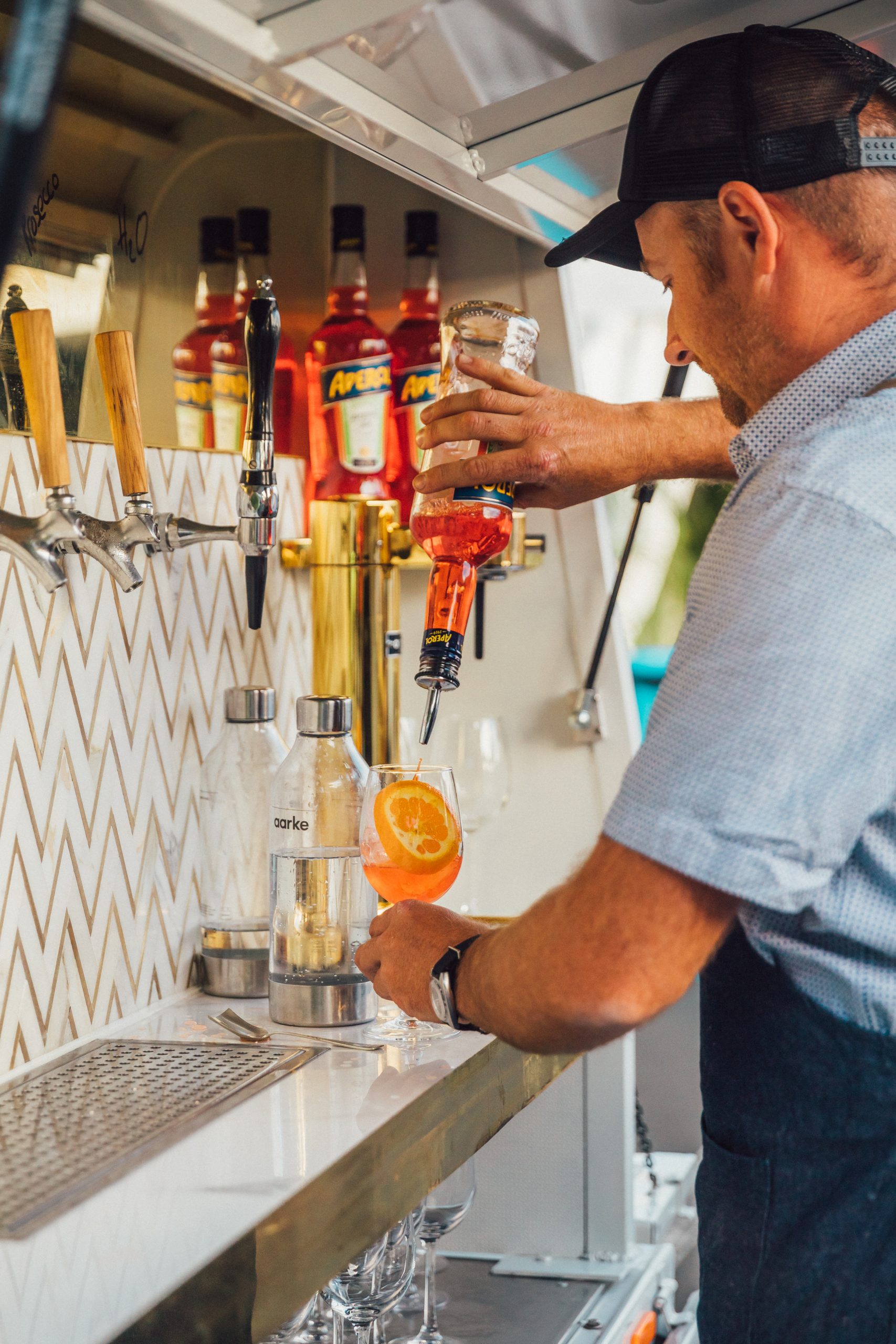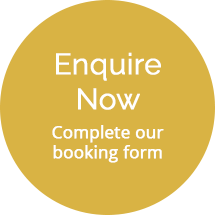 Comes highly recommended! ! Vanessa was an absolute super star to work with nothing was ever a problem. .. her team rigged our tent perfectly how we wanted it and would absolutely use these guys again in a heart beat! Thanks so much made our wedding exactly how we imagined it!
- JOHANNA CORBETT
The stretch Tent team have provided 2 tents of different sizes for parties at our place. The service is awesome and tents amazing to keep out the elements given NZ's fickle weather patterns. One day we expected rain however got boiling sunshine - the tent worked a treat to keep guests cool and out of the heat. These are so much better than traditional marques, softer in appearance and work in those odd strange places where a conventional tent would not.
Highly recommend these guys.
- Matt
I would definitely reccomend Stretch Tents. Efficient, professional and so helpful! We hired a stretch tent for our wedding and from the get-go Vanessa was an outstanding professional! I am hoping to use them in the future when we have another shindig one day!
- REBECCA
Vanessa and the team at Stretch Tents did a great job for our recent wedding. We were so impressed with everything, the tent was fantastic as was the tables and chairs. We had so many comments on how amazing it was. Thanks again for the great service.
- CHARLENE
Stretch tents are amazing! Not only is the end product super stunning but the staff are amazingly helpful with anything wedding related. Big thanks especially to Vanessa!! We got so many comments about how good the tent looks!
- ANNA SMITH